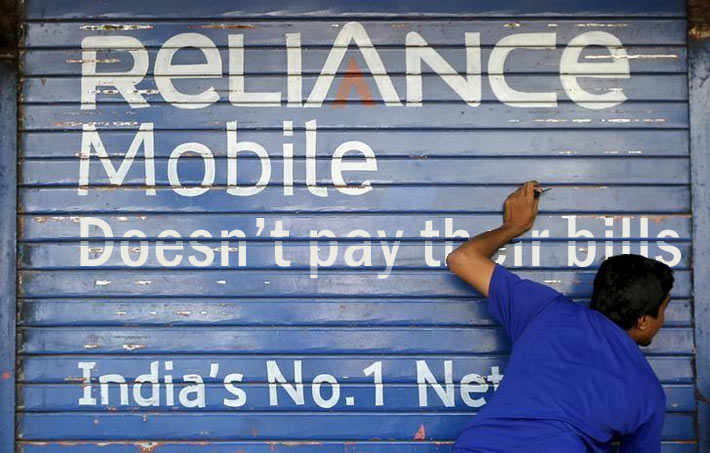 While the Empire State Building Realty Trust (ESRT) used the New York Supreme Court this week to win its lawsuit against radio station Pacifica WBAL for unpaid tower rent of $1.8 million plus attorney's fees, towercos in India owed millions of dollars by Reliance Communications are cutting the carrier's power to force them to ante up unpaid lease payments that are at least six months past due.
According to The Economic Times, although most tower companies in India have service level agreements that require them to maintain a tower's power for over 99% of the time, some towercos are shutting off diesel supplies to Reliance, requiring them to run on the oftentimes interrupted power grid.
They have even switched off towers where Reliance is the only tenant as they file lawsuits to collect past due payments.
American Tower and Bharti Infratel are each owed approximately $3 to $4 million.
The Catch-22 is if they shut off power, Reliance will not have a revenue source to pay them.
"But we refuse to incur any further expense which uses our cash," said a tower owner in the article.
Reliance reportedly owes GTL Infrastructures about $14 million in lease payments.
Announced mega tower deal to Canadian company appears shaky
All of the major tower companies opposed a merger between Reliance and privately held Aircel and filed court action two months ago since they were concerned who would take responsibility for their payments after the merger of Reliance, but the merger fell through last Sunday.
Reliance has been trying to sell its tower unit Reliance Infratel to Canada's Brookfield.
The $1.65 billion deal, announced in Oct. 2016, to unload 43,400 towers at $38,000 per tower hasn't gone through yet.
Reliance would own 49% of the company and would be an anchor tenant on the structures, but Reliance's future appears to be in jeopardy.
Ericsson hasn't been paid since January for network management and has filed bankruptcy proceedings against Reliance. Ericsson says it is owed $18 million.
Pacifica's defense falls flat
In the ESRT lawsuit filed earlier this year, Pacifica accused ESRT of exorbitant lease prices.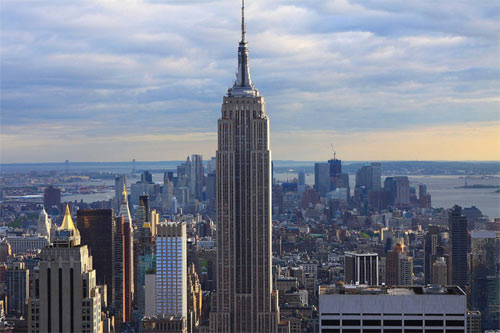 The two companies agreed to a renewal in 2005, with monthly fees increasing at four times the rate of inflation.
According to Pacifica, they agreed to the deal because the 9/11 attack destroyed the antennas at the Twin Towers, which gave ESRT a "near monopoly" for antenna space and Empire State was able to capitalize on charging almost whatever they wanted to.
The court disagreed and said ESRT wasn't charging usury fees to lease space.
The non-profit station is considering its options which also include bankruptcy.