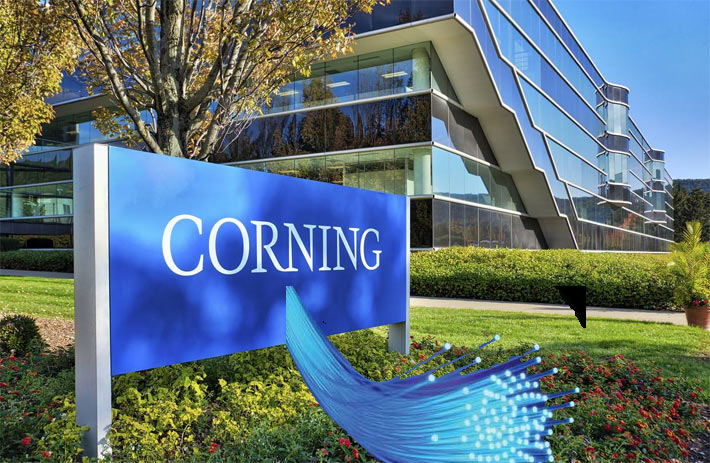 Corning will sell up to 12.4 million miles of optical fiber to Verizon each year from 2018 through 2020, with a minimum purchase commitment of $1.05 billion, according to an agreement announced today.
In a statement, Verizon said the deal would help it meet its rollout schedule for a fiber-optic network in Boston.
The company also views fiber as critical for a next generation, or 5G network. Verizon is testing a 5G fixed wireless service with equipment maker Ericsson in 11 U.S. markets and expects a commercial launch as early as 2018.
Verizon launched One Fiber, what has been described as a more "nontraditional Fios build" for the company, in Boston last year.
Verizon identifies Fios as giving consumers "a 100 percent fiber-optic network that allows you to enjoy the internet speed you crave, the TV channels you love and a home phone that's reliable."
"Our plans [in Boston] identified a shortfall in fiber supply, and Verizon has been working with business teams to forecast demand and fill supply gaps with existing suppliers," Verizon Chief Supply Chain Officer Viju Menon said in a statement.
Federal Communications Commission Chairman Ajit Pai lauded the deal this afternoon.
"Later this week, we will vote on several proposals that would unleash major capital expenditures on next-generation networks. Against this backdrop, I'm pleased to see that Verizon and Corning have reached a $1.05 billion agreement under which Corning will manufacture and Verizon will buy up to 12.4 million miles of optical fiber each year."
"This agreement heralds the construction of 'densified' 5G networks that will benefit American consumers. It will create thousands of high-quality jobs building and laying fiber. And it will go a long way toward closing the digital divide."
"Going forward, the FCC will continue to focus on creating a regulatory climate that favors greater investment and competition. A forward-thinking approach—one that relies on market incentives, rather than the tired ideology of heavy-handed Washington micromanagement—is the best way to deliver digital opportunity to all Americans," Pai said in a statement.