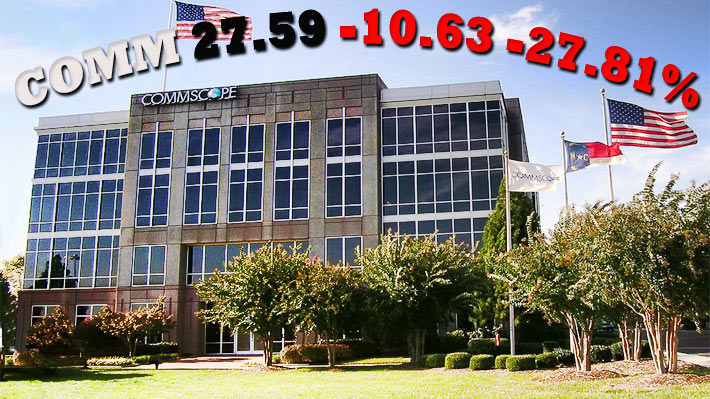 CommScope Holding Company's shares tanked Tuesday after the communication network infrastructure provider's first quarter report was released. The stock closed today at $27.59, down $10.63, a 27.81% drop.
CommScope bested analysts' efforts across the board, but it revised its guidance to reflect new challenges caused by price reductions in the US.
The $5.35 billion company left its expected revenue range of $4.675 billion to $4.825 billion unchanged, but it reduced its guidance for non-GAAP EPS to a range of $2.33 to $2.48 – down from the previous range of $2.56 to $2.71, but up from $2.14 reported for 2017.
Some analysts believe the market's reaction was overly severe.
"CommScope delivered first quarter results consistent with our expectations, and we are encouraged by the growing market demand for our Mobility Solutions products," said President and Chief Executive Officer Eddie Edwards in a statement.
"We remain confident in our ability to deliver sales and earnings growth this year, despite higher input costs and expectations for price changes at certain large North American operators. As we move through 2018 and 2019, we are collaborating with these large customers to lower their total cost of ownership with an aim to driving incremental sales opportunities, ensuring we retain our industry-leading position. As we look to mitigate these changes in pricing, we are focused on realizing further, significant cost reductions over the short and long-term."
In 2010, The Carlyle Group paid $31.50 a share to take CommScope private Three years later CommScope filed with the SEC to raise up to $750 million in an initial public offering and the first public trading took place on Oct. 25, 2013 at NASDAQ at $14.99 a share. On April 28, 2017 the stock reached its all-time high of $42.75.