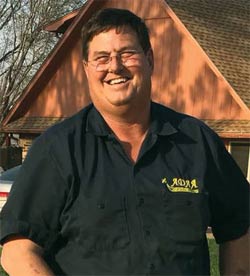 Update: May 31, 2018 -Andrew Deterding, 57, of Pond Creek, Okla., owner of Andy Deterding Ag Aviation, who was flying an S2R-T34 Thrush plane on Wednesday when the aircraft struck a radio tower guy wire, has been identified as the deceased pilot.
A post on his Facebook page, written by one of his children, states Deterding's memories and stories will live on through "every heart he touched."
"We lost a great man today. Andy was in a crash involving the guide wires on a radio tower and did not survive. I am at a complete loss of words, but a friend sent us this and it fits perfectly," the post states. "All we can be in this life is the best version of ourselves. We all try, day by day. Andy, lived that way, each day. He would wake up, and make the world a better place by being the best human being he could. He did it through his laugh, his jokes, his smile, his heart. He instantly made me feel at ease, as it was easy to see his gold heart shine through his body. In all he did, he walked around with light beaming out of him. Everybody he came across was a better person after experiencing his light."
---
A crop duster pilot is dead after his plane hit a guy wire on a radio tower in Okarche, Okla. and plummeted to a creek and burned yesterday evening.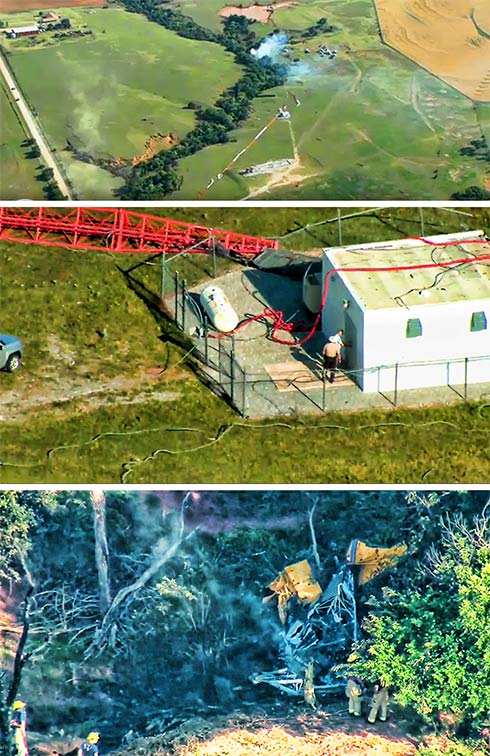 According to Oklahoma Highway Patrol Officer Matt Conway, the pilot was spraying weed killer on surrounding fields, a task he performed daily during this time of year.
The OHP says the man was flying in a single fixed-wing plane when, for a reason still yet to be determined, lost control and hit the wire.
"He was flying and making a turn I believe, and struck the guide [guy] wire for the cell tower behind us," Trooper Conway said during an interview with reporters. The crash occurred at approximately 5:13 a.m., he said.
The tower is 1,040 feet in height, according to the FCC's database, and is the transmitter for Spanish language radio station KTUZ-FM, owned by Tyler Media. It didn't appear to have any cell antennas on it, according to crash scene photographs and videos.
The tower was erected in 2000.
The Federal Aviation Administration and the National Transportation Safety Board were investigating the crash this morning, officials said.
Authorities have not released the name of the pilot.
According to Wikipedia, Tyler Media, headquartered in Oklahoma City, owns five television stations and thirteen radio stations.