Desirous of Aleveiating headache concerns, the National Association of Tower Erectors (NATE) today unveiled a video entitled "Look out Below" that focuses on the risks associated with dropped objects and provides safety guidance on preventing these scenarios while working at elevation on a communications structure.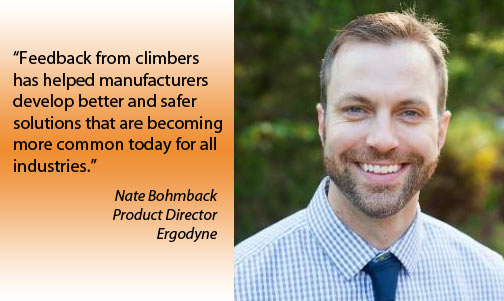 The video, the fourth to be unveiled in Volume 3 of the Association's popular Climber Connection series, made its debut during today's AGL Local Summit in Philadelphia, Pa.

The video includes personal anecdotes and experiences from a tower technician on measures that can be implemented by elevated workers to prevent dropped objects. The video also portrays a live demonstration of the impact a dropped tool can make when it falls to the ground at a tower site.

"The tower industry has been a leader in dropped object prevention for a long time," said Nate Bohmbach, Product Director at Ergodyne. "Feedback from climbers has helped manufacturers develop better and safer solutions that are becoming more common today for all industries. This NATE video does a great job of capturing this evolution leading to a safer worker and tower site," added Bohmbach.

NATE encourages tower technicians and industry stakeholders to actively participate in this campaign by posting the video on their respective social networking platforms using the hashtag #ClimberConnection. NATE also encourages industry workers to share their comments on the video through social interaction on the Association's Facebook and Twitter pages.

When a tool or other object is accidentally dropped by a technician from a tower, the customary bellow to those below is to yell 'headache' – the customary warning of a dangerous, possibly deadly situation.