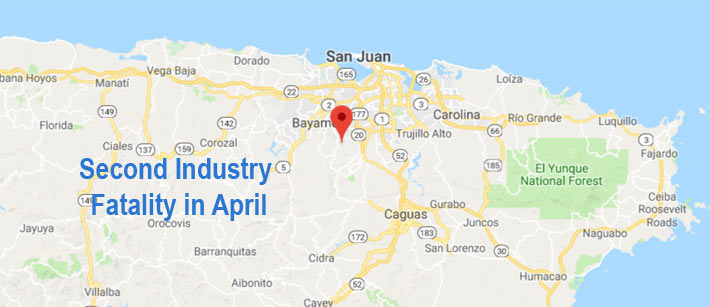 A 28-year-old tower technician died Saturday after he was electrocuted while working on an AT&T LTE installation in Puerto Rico.
According to sources knowledgeable of the incident, Josean Matos Rodriquez, employed by FM Technology Group of Dallas, Tex., was working on a residential rooftop when he came into contact with a 13kv power line.
Authorities said the incident occurred at 10:50 a.m. on highway PR-833 in the Los Frailes sector in Guaynabo.
FM Technology Group was a subcontractor of MasTec Network Solutions.
Rodriquez's death was the second industry fatality in 2018, both occurring this month.
On Mon., April 2, while working on a new Verizon tower installation in Utica, Miss., 34-year-old Melvin Ronnie Nelson, Jr. died when he  fell from the structure. He was reportedly tied off to the waveguide ladder in two locations when the it detached from the tower.
Rodriquez was married, but it is not known if he had children.
Wireless Estimator will provide additional details as they become known.