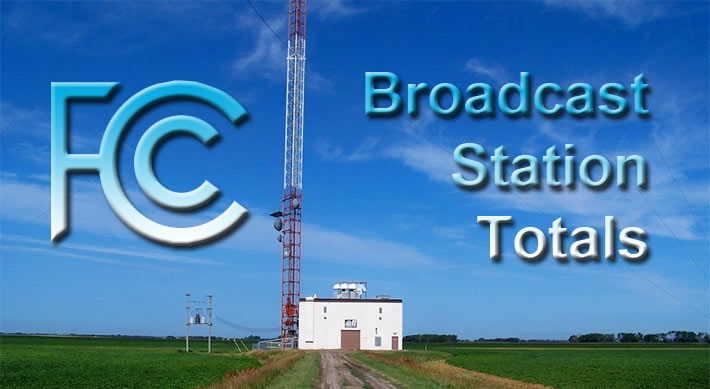 According to the FCC's most current broadcast stations statistics, the nation saw an addition of 3,511 broadcast stations added to its ranks during the past 10 years, with the total number of commercially licensed UHF stations seeing a gain of 210 as VHF commercial stations saw a loss of 215. In addition, there are 167 fewer AM radio stations, but FM stations saw an increase of 327.

Translator stations are primarily not new stations but are stations that rebroadcast the signal of a broadcaster to provide service to areas in which direct reception is unsatisfactory due to distance or terrain barriers.
They may also be used by a radio station on either AM or FM to establish a presence on the other band.
Low Power FM (LPFM) radio stations are authorized for noncommercial educational and public safety and transportation broadcasting only and operate with an effective radiated power (ERP) of 100 watts (0.1 kilowatts) or less, with maximum facilities of 100 watts ERP at 30 meters (100 feet) antenna height above average terrain.  The approximate service range of a 100 watt LPFM station is 5.6 kilometers (3.5 miles radius).