A 47-year-old tall tower technician died this morning after falling approximately 1,000 feet from the KDSM FOX tower near Alleman in Polk County, Iowa.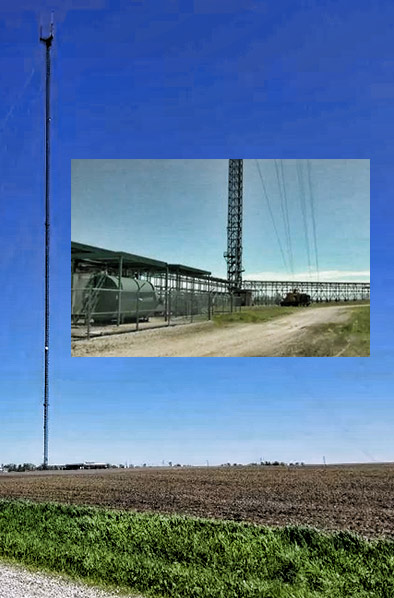 The worker was employed by Precision Communications, Inc. of Grove, Oklahoma. Wireless Estimator will release the tech's name after family members have been notified.
According to Lt. Heath Osberg of the Polk County Sheriff's Office, two men were working on the 2,000-foot guyed tower at 14723 NW Second St. when one of them fell.
KDSM, in a Facebook post, said the worker was one of the contractors making repairs to its antenna.
In a post yesterday, KDSM said the techs were repairing "a catastrophic burn-out" of the station's transmission line on the tower.
They said that keeping the "crew safe is also a top priority. Due to strong winds and predicted rain this afternoon, we will not be able to repair the tower today, as it is too dangerous to send the crew up to make the final repair. The weather forecast is expected to be better tomorrow except we could still have high winds. If the weather allows for the crew to safely go up the tower tomorrow, we expect to be back on the air sometime Wednesday afternoon."
Today, in a statement, KDSM said "KDSM FOX 17 has been made aware of the tragic event that occurred at the tower site where KDSM's antenna is located. A contractor was working on repairs to KDSM's antenna when he fell and was fatally injured. At this time, no other details have been made available. Our thoughts and prayers are with his family."
The worker was the fourth tower technician to die this year and the second fatality in the past week. During 2018 there were five fatalities.