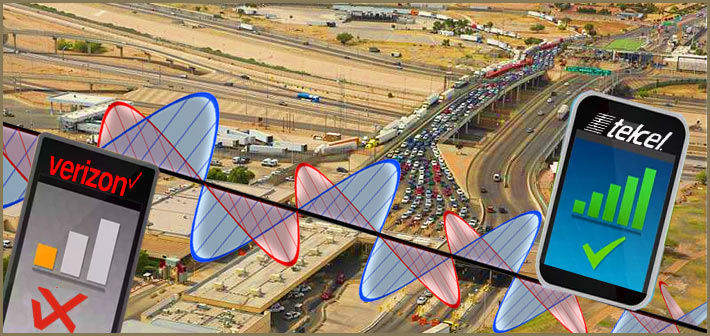 Verizon would like to tell a Mexican cell carrier's signals to go back to where they came from in order to fix their spotty service in El Paso that they are blaming on new cell sites that have been activated in and around Juárez.
Verizon acknowledged this week that after the Mexican carrier turned on new cell sites near the border, they have interfered with Verizon signals in the El Paso area, resulting in dropped calls and slower data service for customers.
According to Steve Van Dinter, director of communications, the carrier is "doing everything we can to fix this and get the network back up to a level you deserve and have come to expect."
The temporary fix, he said, was to add new capacity to their network to minimize outages.
Van Dinter said that they were working with the FCC to come to a resolution.
Verizon didn't identify the carrier, but it could be Telcel, the country's largest carrier that is seen by regulators as having cornered the market.
The Federal Institute of Communications, Mexico's independent telecommunications regulator, states that companies that control more than 50% of market share are considered "preponderant economic agents" – an elongated term for 'monopoly'.
The most current estimates of market share put Telcel at 65% or more.
AT&T, however, is becoming a strong competitor, serving 13% of the Mexican wireless market with 18 million subscribers as of Q2 2019.