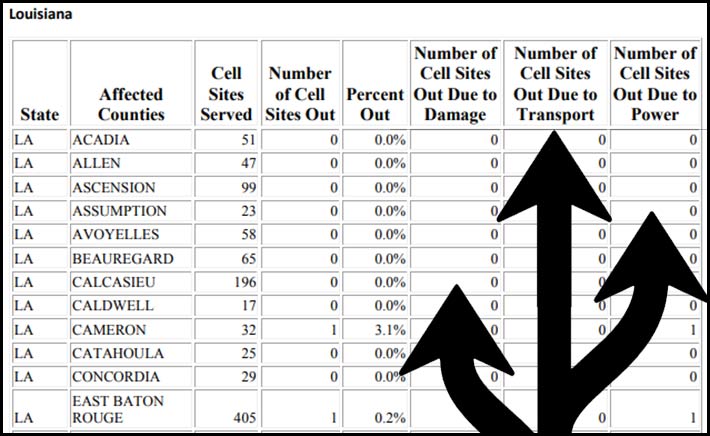 The FCC deactivated its Disaster Information Reporting System (DIRS) for Tropical Storm Barry yesterday, issuing it's final report as of 11:30 a.m. showing that only 25 cell sites were out in Louisiana out of a total of 3,075. Mississippi had no sites out in the affected counties that represented 1,284 sites. Reporting began on Friday.
Of interest were the new reporting requirements that were introduced with Tropical Storm Barry requiring wireless providers to identify the number of cell sites out due to power, transport or damage.
Previously, the FCC only required the total number of sites that were not operating. The new reporting will allow the industry to identify the true extent of wireless infrastructure problems.
In May, the FCC released its findings on the communication impacts of Hurricane Michael, setting the course for improvements and calling upon carriers to act.
Their investigation found that recovery efforts themselves often led to communications outages. There were numerous cases in which a wireless provider had restored service to customers only to have that service brought down as third-party crews damaged communications assets while clearing trash or restoring power lines and utility poles.