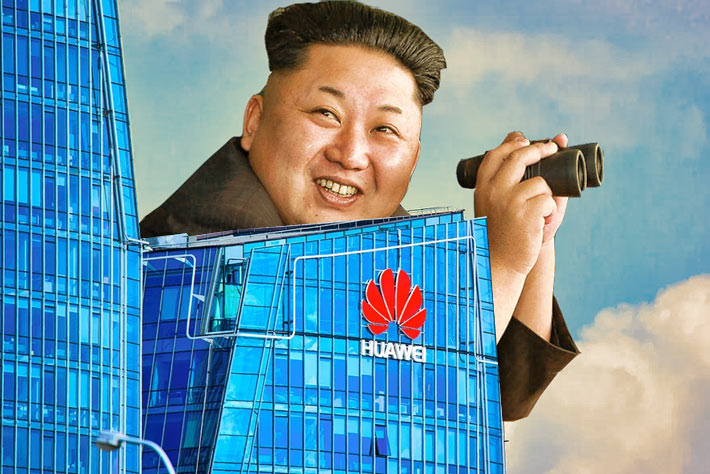 Huawei Technologies Co., the Chinese tech firm blacklisted as a national security threat, secretly helped the North Korean government build and maintain the country's commercial wireless network, according to internal documents obtained by The Washington Post.
Huawei partnered with a state-owned Chinese firm, Panda International Information Technology Co Ltd, on a number of projects in North Korea over eight years, according to the Post.
Past work orders, contracts and detailed spreadsheets taken from a database that charts the company's telecom operations worldwide were obtained by the Post. The arrangement made it difficult to discern Huawei's involvement.
The US Department of Commerce, which did not respond to a request for comment, has investigated possible links between Huawei and North Korea since 2016, but has not publicly connected the two, the Post said.
In a statement, Huawei said it "has no business presence" in North Korea. Spokesman Joe Kelly declined, however, to address detailed questions, including whether Huawei had conducted business there in the past.
He did not dispute the authenticity of documents.
President Trump has suggested in the past that he may seek to ease the restrictions on Huawei as a concession to Beijing as the U.S. and China negotiate a potential end to their trade war.