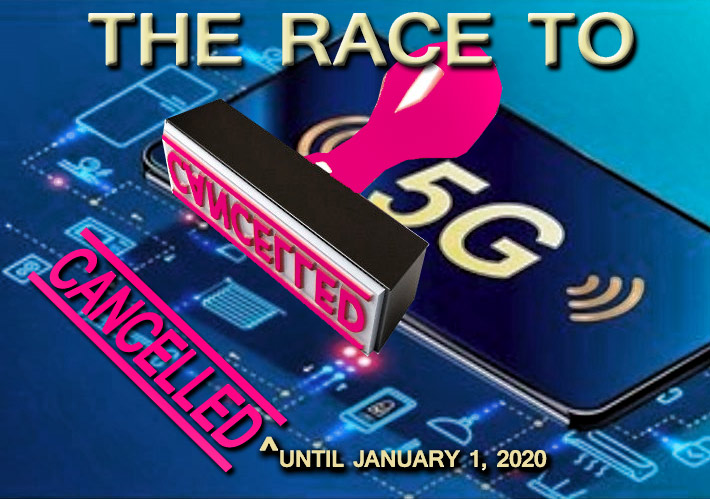 Beginning last Friday, contractors started getting calls from T-Mobile's market managers informing them that most purchase orders they had for new builds and 5G upgrades were going to be put on hold until 2020 unless materials for the project were sitting in a warehouse.
The news came as a shock to many wireless contracting companies that had been counting on fourth quarter builds to maintain their increased staffing required for T-Mobile's ambitious buildout of the past eight months.
One contractor informed Wireless Estimator that the canceled POs represented approximately $700,000 for his mid-sized company and he had no way of supplementing additional income.
"T-Mobile and all of the other carriers promise a continued pipeline of work if you can provide the crews and then cut you off at the knees with a phone call when it's in their best interest," he said.
T-Mobile sells it to Wall Street as it shaves contractors' balance sheet
A spokesperson for T-Mobile said that it isn't a nationwide shutdown, simply a Capex adjustment.
In a statement to Wireless Estimator, he said, "We are managing capital expenditures as we do every year, and we continue to invest billions to build out our network aggressively, expanding LTE coverage and performance while simultaneously laying the foundation for broad, nationwide 5G in 2020. That hasn't and won't change."
However, seven contractors interviewed by Wireless Estimator said that in the years that they had worked for them the carrier never stopped their build program due to Capex budget constraints in September.
"There have been times where it was just the opposite where they had to invoice projects scheduled for the following year in December," a Midwest contractor said.
It is anticipated that T-Mobile will be in line with their network expansion goals and fiscal commitments with their 2019 cash Capex guidance expected to be at the very high end of $5.8 to $6.1 billion, so why did contractors get this sudden September surprise?
According to a T-Mobile construction manager that requested anonymity, T-Mobile had no intention of curtailing growth in Q4 but expected that by June or July the merger with Sprint would have been a done deal, allowing for $1 Billion or more to become available to continue to expand the carrier's 5G network.
The blame, he believes, should be directly attributed to the 15 state attorneys general plus the District of Columbia who filed a lawsuit in hopes of stopping the T-Mobile $26 billion merger with Sprint because they thought it would not be in the best interest of the American consumer.
Although the U.S. Justice Department greenlit the marriage and the FCC has given its blessing, the AGs are requesting the case to be heard no earlier than December 9.
T-Mobile thought that the merger would have been approved months ago and that's why they were charging hard to roll out 5G and be able to rely upon additional Capex funding to continue that drive, the T-Mobile manager said.
Texas Attorney General Ken Paxton is the only Republican who joined the lawsuit that is being seen by many contractors to be a political stand against President Trump and the Republican-led FCC, and not what's best for the country.
"Let's not let T-Mobile shoulder the blame of having to put in place a nationwide halt to most builds, place it where it belongs on the Democrat AGs," said one contracting firm's owner.
A West Coast contractor said the delay is hurting consumers, contractors, and the carriers.
He believes the AGs are casting aside the benefits of the deal to "get cheap ink."
One contractor informed Wireless Estimator that he was advised that he could take on additional work if he were to delay billing for 120 days, essentially financing  T-Mobile's 5G build since it might be another 60 days before payment was made following his invoicing.
He said he notified them that he would accept those terms, but his pricing would have to be increased.
T-Mobile hasn't replied to his request.
Smaller subcontractors who barely keep afloat as a result of thin margins and delayed payment terms will be especially hit hard by T-Mobile's actions.