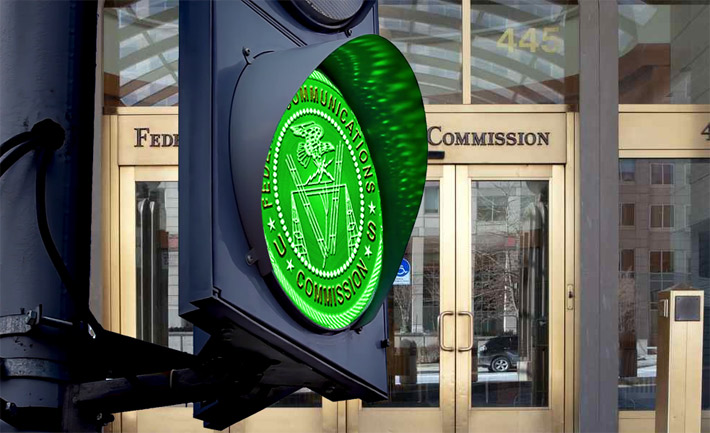 The FCC approved the controversial T-Mobile-Sprint $26.5 billion merger along party lines today, closing the FCC's review.
Democratic Commissioners Jessica Rosenworcel and Geoffrey Starks voted against the deal, with Rosenworcel being the most vociferant.
"We've all seen what happens when markets become more concentrated after a merger like this one. In the airline industry, it brought us baggage fees and smaller seats.  In the pharmaceutical industry, it led to a handful of drug companies raising the prices of lifesaving medications.  There's no reason to think this time will be different. Overwhelming evidence demonstrates that the T-Mobile-Sprint merger will reduce competition, raise prices, lower quality, and slow innovation," Rosenworcel said in a statement.
She also called out Chairman Ajit Pai and Commissioners Brendan Carr and Michael O'Rielly who agreed to the transaction months ago without having any legal, engineering, or economic analysis from the agency.
"Consumers deserve better from the Washington authorities charged with reviewing this transaction," she said.
T-Mobile and Sprint have agreed not to close their deal until after a decision in a multistate lawsuit, where trial is set for early December.
"In short, I believe that T-Mobile and Sprint have not proven that their merger will benefit the public interest," said Starks.
"Vague promises do not change what was true when this deal was first proposed and what remains true today – the harms from this merger are not overcome by any condition imposed in the majority's order. While I hope for the sake of consumers that I am wrong, I fear that we will one day look back at this decision and recognize it as a moment that forever changed the U.S. wireless industry, and not for the better," Starks wrote.