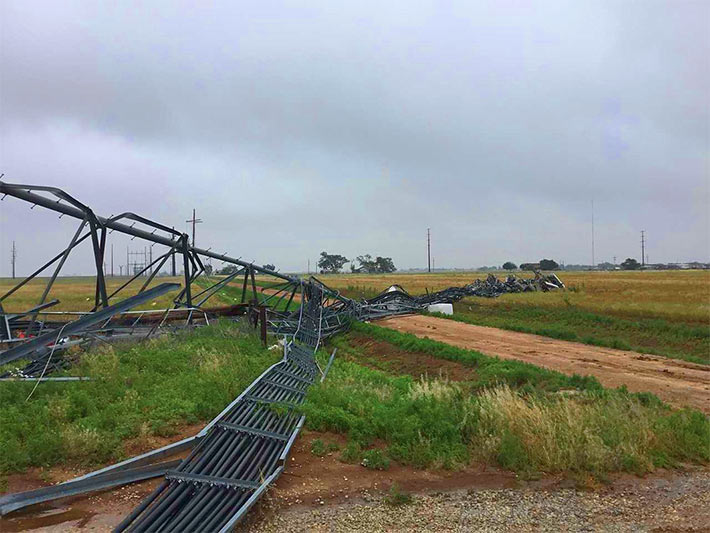 After an almost two-week streak of tornadoes and record flooding, where individuals lost their homes and businesses, it's almost a non-story that a few cell towers collapsed, considering that there were no injuries and the structures will be quickly rebuilt by well-funded carriers and towercos.
Displaced homeowners and proprietors will not be accorded that benefit.
There were multiple self-supporting structures that did collapse, but service was mostly restored with COWs.
Pictured above is a self-supporting tower from Plainview, Tex. that was ripped apart. Below are two Dayton, Ohio towers that were disassembled by Mother Nature.