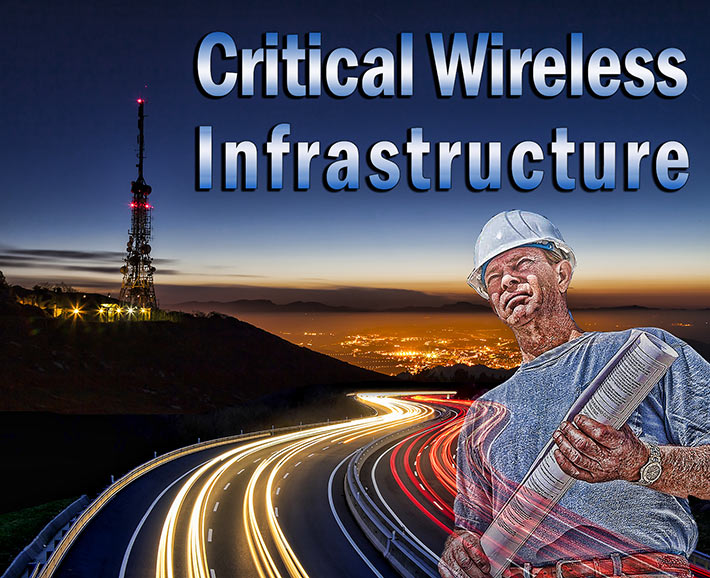 The U.S. Department of Homeland Security (DHS) has issued two letters valid through May 28, 2020, to help wireless contractors maintain access to critical infrastructure.  The letters are from John O'Connor, Director of the National Communications Coordination Branch of the Cybersecurity and Infrastructure Security Agency.
The first letter indicates that wireless contractors are part of the nation's emergency infrastructure and must be able to travel during curfews and restricted travel periods.  The second letter concerns access to purchase fuel.
There are already communities in which curfews are in place. It is likely that many more will be instated soon.
It is recommended that contractors show these letters to law enforcement to allow for access to communications sites and fuel if COVID-19 interrupts fuel supplies.
Authorities would expect that vehicles and those traveling in them will have proper identification.
The Wireless Infrastructure Association (WIA) welcomed the DHS correspondence.
"WIA thanks the Department of Homeland Security for expeditiously providing the declaration of national emergency access letter so that wireless technicians can access essential communications facilities. It is crucial to maintain and service broadband infrastructure during this time so that businesses can continue to operate," said WIA President and CEO Jonathan Adelstein in a press statement.
DHS identifies critical infrastructure
Although many states have rules that mirror federal regulations, some local laws may conflict.
However,  the DHS clearly identifies communications workers as 'critical infrastructure' personnel and are an 'essential' need to maintain America's infrastructure, especially during COVID-19.
Maryland is the latest state to order nonessential workers to remain at home to slow the spread of the coronavirus, beginning at 5:00 p.m. today. They join California, Illinois, Connecticut and New York in a state-wide lockdown.
Nevertheless, local governments can have more stringent requirements, such as Monroe County which recently shut down all of the hotels in the Florida Keys.
One central Florida contractor informed Wireless Estimator that he had to delay the erection of a tower in Key West since he did not have facilities for his men to stay in.
Miami-Dade County also shut off hotel access to new reservations unless the lodgers were healthcare workers, National Guard members, government officials and other categories of workers. None of the groups allowed for communications workers.
Other than some repack delays, at this time wireless construction appears to be largely unaffected by COVID-19, although there are some anecdotal instances of companies not sending their workers out of state.
Projects might be slightly delayed in planning reviews and the processing of building permits.
It is not known if there will be supply chain roadblocks such as a shortage of remote radio heads since some of them are manufactured in Wuhan Province.
COVID-19 directly halted a tower erection and antenna installation's company's obligation to perform contracted services for its broadcast client, the FCC has noted. The agency said that they are aware of and accept the contractor's imposed two-week suspension of field service, including work on repack-related construction, while it evaluates the nation's quickly changing situation for contractors.