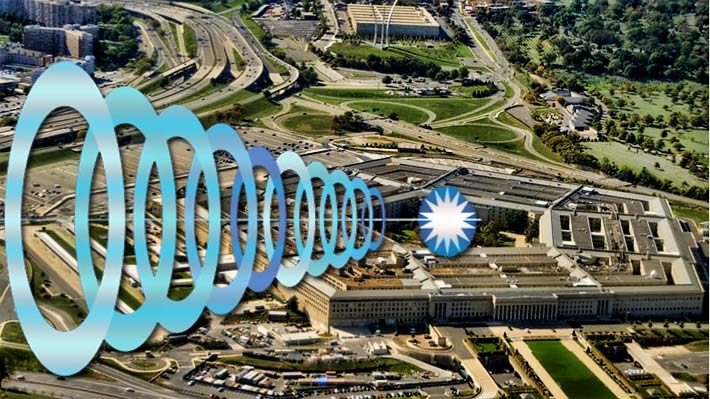 The Department of Defense (DoD) issued a request Friday for the wireless industry to develop information papers on dynamic spectrum sharing. The request for information (RFI) seeks insight into innovative solutions and technologies for dynamic sharing of the department's current spectrum allocation to accelerate spectrum sharing and 5G deployment.
The intent is to ensure the greatest effective and efficient use of the DoD's spectrum for training, readiness, and lethality.
"We hope our industry partners will come forward with innovative ideas to address the questions in this RFI," said DoD Chief Information Officer, Dana Deasy.
"DoD's partnership with industry is imperative in this extremely technical and competitive field.  What we learn in this effort has potential to benefit the entire nation and keep the U.S. as the global leader of 5G technology for many years to come," said Deasy.
The scope of the effort, according to the RFI, is to have vendors look at the "broad range of spectrum DoD currently uses in order to understand both the art of the possible, as well as current industry trends in spectrum utilization."
The scope is intended to cover all approaches to spectrum management, including the best methods for sharing spectrum with both military and civilian users.
Questions being asked in the RFI are:
How could DoD own and operate 5G networks for its domestic operations?  What are the potential issues with DoD owning and operating independent networks for its 5G operations?
While the Department has made available the 3450-3550MHz spectrum band for 5G,  are there new technologies or innovative methods as to how additional mid-band spectrum currently allocated to DoD can be made available for 5G faster?
What are other innovative ideas as to how 5G can share spectrum with high-powered airborne, ground-based and ship-based radar operations in the 3100-3550MHz spectrum band?
Are there other spectrum bands that can be made available to share quickly in the low and high band spectrum ranges?
What types of technologies exist, or are anticipated, that will allow civilian users to share spectrum faster?
Do you foresee any national security concerns/issues with DoD sharing with commercial 5G?
Is industry aware of any statutory, legal,  regulatory or policy hurdles that need to be altered or reconsidered to allow DSS?  If so, what are those?
What are other current and perceived barriers that industry is aware of to DSS?
How would DSS work with existing commercial spectrum bands?
Could multiple DSS technical solutions coexist and under what conditions?
How can spectrum modernization, including spectrum Information Technology (IT) modernization and automation, help facilitate faster spectrum sharing?
Are there standards, including data standards, which could accelerate spectrum repurposing decisions?  If so, what are they?
Previously, when federal spectrum has been reallocated, federal operations have been required to share or relocate to other bands and commercial licensees have received exclusive licenses via auction.  The following questions relate to the above statement:
Should DoD consider spectrum leasing as an alternative to reallocation? If so, how could it be implemented?
What, if any, legal, polucy, statutory and regulatory changes would be required to implement the proposed leasing approach?
How could revenue be shared with DoD under a DSS leasing agreement or any type of leasing agreement?
Responses are due on Oct. 19, 2020.