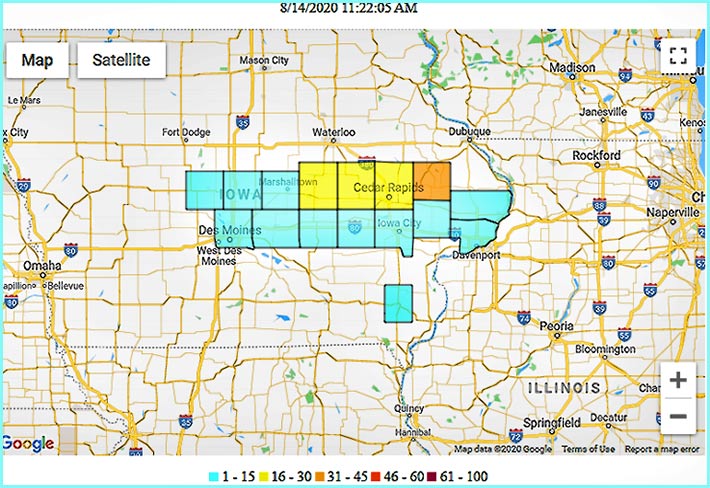 After a powerful series of thunderstorms with 100 mph winds roared across the Midwest earlier this week, downing trees, damaging structures and knocking out power to more than a million people and disabling communications, the FCC is reporting this afternoon a marked improvement from yesterday's 12.4% of cell sites down in the affected counties of Iowa.
The destructive storms laid siege to more than 10 million acres of Iowa's corn and soybean crop. As of this morning approximately 240,000 people were without power.
The agency said that only 6.4% of cell sites were down with the following counties suffering the most: Jones, 35.5%; Benton, 22.7%; and Linn, 18.7%. A total of 134 cell sites were out in an area served by 2,105 sites.
The majority of sites, 78, were down due to primarily wireline issues that prevented networks from routing traffic to and from cell sites.
Cable and wireline companies reported 32,378 (down from 58,804 yesterday) subscribers out of service.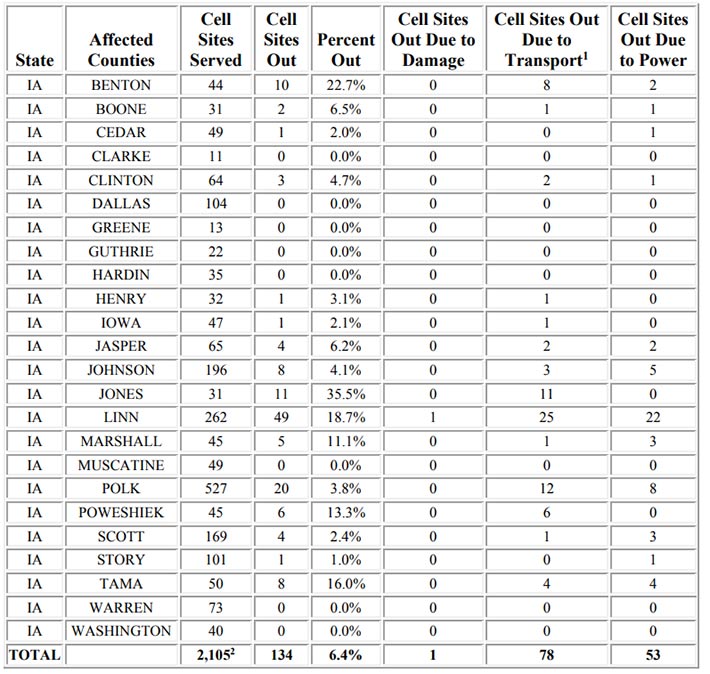 (2)  This number is different from yesterday because there were some internal issues with the providers that generated the reports