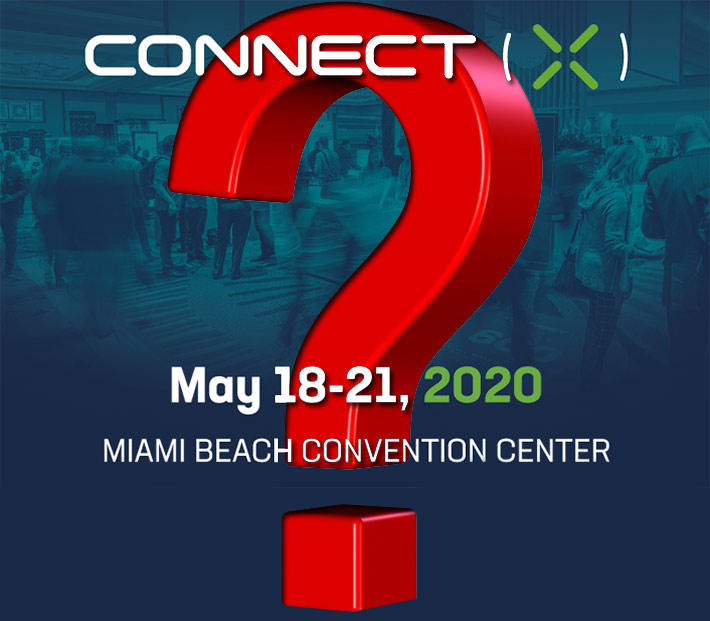 UPDATE: March 27, 2020 – The Wireless Infrastructure Association (WIA), updated the status  of their May 18 through 21, 2020 Connect (X) 2020 show to their exhibitors, attendees and sponsors on their web site Wednesday,  as the planned dates for Connect (X) Miami approach.
"The health and safety of each of you is our top priority. Like all of you, we are acutely focused on the developments and recommendations issued by federal and state health agencies, including the Centers for Disease Control & Prevention (CDC)," WIA said in a statement.
"Recent CDC guidance regarding mass gatherings recommends the cancellation or postponement of events with 50 or more people over the next eight weeks. Given that Connect (X) falls outside the current timeline, we will continue to evaluate the best course of action as the situation progresses and will maintain regular communication with you."
"No matter what happens, we are exploring innovative ways to bring our community together and prepare for the buildout of 5G. The importance of 5G is clearer now than ever in these trying times. WIA seeks to continue to fill our role of providing you with the educational content you need and bringing our wireless community together as best we can."
---
March 25, 2020 – As many organizations are rescheduling their shows that were cancelled due to COVID-19, the earliest large show being the South Wireless Summit being rescheduled to June 28, through July 1, 2020, the Wireless Infrastructure Association's (WIA) Connect (X) 2020 show in Miami Beach, Florida slated for May 18, through 21, 2020, has not been cancelled.
The not-so-friendly skies of Florida
Florida Gov. Ron DeSantis put out an executive order Monday directing that airline passengers arriving in the state from New York, Connecticut or New Jersey must be quarantined or isolated for 14 days after they arrive. It is not known how long that order will remain in place as the nation finds new restrictions being issued daily.
The Women of NATE's (WON) Leadership Summit, has been rescheduled to September 21, 2020 in Chicago Illinois.