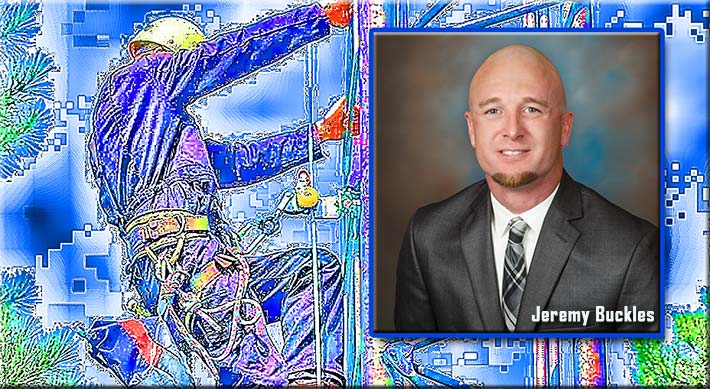 NATE: The Communications Infrastructure Contractors Association today released the Safety Equipment Manufacturers Committee (SEMC) Guide for Wire Rope Safety Climbs on Antenna Supporting Structures – 2020 consensus document.
This 15-page, manufacturer consensus document is intended to address use of a wire rope safety climb/system in the telecommunications industry. This resource is only intended to apply to structures that are governed by the ANSI/TIA-222 Standard, as adopted by the International Building Code (IBC) and other jurisdictional building codes.
The SEMC's objective is to provide detailed information applicable to the performance, installation, inspection, maintenance, and repair of wire rope safety climbs/systems for antenna supporting structures with ANSI/TIA-222 defined climbing facilities. This document also provides the structure owner, or the Engineer of Record (EOR), loading requirements necessary to analyze the wire rope safety climb connection as well as quantify the specific loading based number of users who may utilize the wire rope safety climb/system at any given time.
The Association also announced that the SEMC group has been designated as an official NATE Ad-Hoc Committee. Jeremy Buckles, Senior Manager – Safety International at SBA Communications Corporation will serve as the new Chairman of the NATE SEMC Ad-Hoc Committee.
"On behalf of the SEMC, we are excited to make this safety climb systems guidelines consensus document available as a means to ultimately enhance safety in the communications infrastructure industry," said Buckles. "We are also thrilled to formalize our committee efforts under NATE's organizational structure which will provide a boost to our industry's worker protection though future testing initiatives and research," added Buckles.
The NATE SEMC Ad-Hoc Committee roster includes the following members:
Jeremy Buckles (Chairman)
SBA Communications Corporation
Rick Miller
3M Personal Safety Division
Richard Cullum
Crown Castle
John Lamond
GME Supply Co
John Paul Jones
Tower & Turbine Technologies LLC
Stephanie Brewer
Sabre Industries, Inc. 
Doug Mercier
SKYLOTEC North America, LP
Devin Finingan
Trylon TSF Inc.
Joey Deuer
Sheri O'Dell-Deuer
Dawn Smith
TUF-TUG Products, Deuer Developments
The SEMC Guide for Wire Rope Safety Climbs on Antenna Supporting Structures – 2020 consensus document is available to the Association's members and the industry as a free resource and accessible to be downloaded HERE. Visit www.natehome.com to learn more about NATE.