Primus and Site Pro 1 are eliminating non-essential visits to their locations and our reemphasizing the need for best practices for sanitation policies including frequent hand washing to minimize exposure to COVID-19.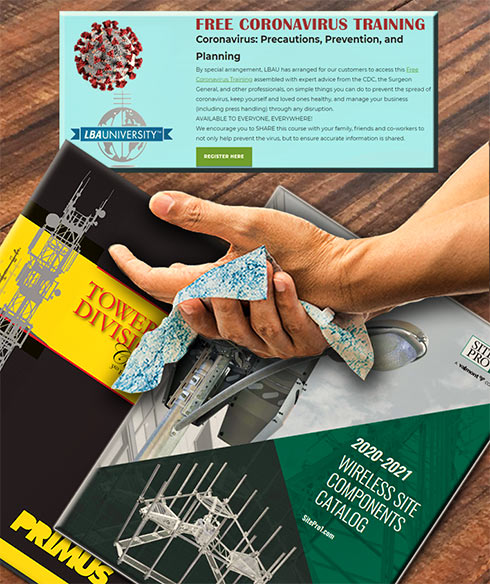 Both organizations are allowing all employees who are capable to work from home wherever possible to do so.
Travel is also being limited by both companies.
Site Pro 1 said it has halted all outside facility visits with the exception of customer pickups at designated locations for each facility.
"For your safety as well as the safety of our team members, we have assigned designated locations at each facility for pickup orders. You may place pickup orders in advance via phone, email or online through our website. Once complete, you will be notified when pickups are ready along with the exact location of pickup at your selected facility," Valmont Site Pro 1 General Manager Michael Clementi said in a notice to clients.
Primus, in their memo to customers, said, "While we as an industry continue building out the greatest wireless networks in the greatest country in the world, let's unite as fellow Americans in performing our civic duty to rise up and fight an invisible enemy. We will weather these unprecedented times as brothers and sisters in arms."
Free coronavirus course is available
LBA Group announced yesterday that LBA University introduced a new course on coronavirus safety at no charge.
"We just wanted to get it out to wireless personnel, as we know that many in the industry will need to keep on working," LBA Group CEO Lawrence Behr informed Wireless Estimator.
"We believe that it fully satisfies OSHA requirements for 'safe workplace' education for those who must work through the crisis," said Behr.
---
Editor's Note: If your company has curtailed work or would like to provide information in confidence regarding COVID-19, contact info@wireslessestimator.com.