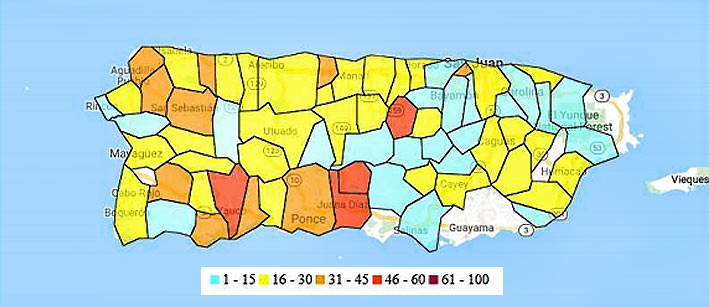 Power is expected to be slowly restored to all homes in Puerto Rico over the coming days in the aftermath of a 6.4 magnitude earthquake that left many cell sites down yesterday with 31.7% out of service.
Today, according to the FCC, there has been a marked improvement with 19.5% down.
Towers down because of lack of power totaled 478 while 52 cell sites were down due to transport. Only one tower was down due to damage,
The hardest hit county was Ponce with 32 sites down.
Three major power plants are expected to return to service by Saturday. Puerto Rico Electric Energy Authority said the entire US territory — with about three million residents — could have power by the weekend. A fourth plant could begin operating by Sunday.