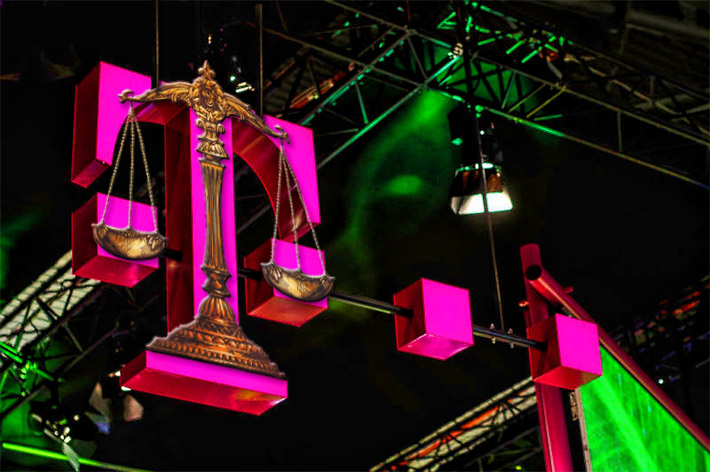 In a lawsuit filed Friday, a former Illinois T-Mobile franchise owner who will be released from a federal prison halfway house on June 10 after serving almost two years on a tax evasion conviction, is alleging that his former business partner and a T-Mobile account manager cost him $14 million because they stole business contracts that T-Mobile should have known were improperly transferred.
Jordan Eckerling and PCW Holdings, Inc. of Illinois (PCW) filed the lawsuit against T-Mobile USA, Inc., and its account manager, James Hemminger stating that they illegally breached a contract and are requesting "several million dollars" for the unauthorized assignments.
The lawsuit states that at the beginning of the 1990s, Eckerling formed PageComm, which at first sold pagers but then began selling wireless services with T-Mobile (then VoiceStream Wireless) as a major client.
When the real estate market crashed in 2009 and 2010, Eckerling, now 55, unsuccessfully attempted to lower his lease agreement with his landlords, and with lawsuits already filed by landlords, he formed a new entity known as PCW, to perform the services required by the services and dealer agreement with T-Mobile.
Eckerling's business partner, Paul Zaya, was given 75% of the business, although Eckerling claims that there was a revocable option set up where he could buy all of Zaya's interest or shares for $1,000, although the lawsuit does not state if he ever exercised that option.
Another entity was then formed, TPR Chicago, Inc. (TPR) where Zayas was the sole owner. The company was formed to insulate PCW's income stream from T-Mobile with TPR handling the leases and store personnel for approximately 24 locations.
Eckerling's complaint states that Zaya and Hemminger on November 1, 2015, entered into an agreement with T-Mobile, falsely stating that PCW was knowledgeable of the transfer from PCW's service and license agreements to TPR.
Then, Zaya discontinued his several-years-long business and contractual relationship with Eckerling and in September 2018 TPR sold the business to TCC Wireless LLC.
Eckerling said T-Mobile never contacted him regarding the assignments, and refused to communicate with him or his attorney.
The lawsuit states that Zaya falsely represented to T-Mobile that he had exclusively been handling all T-Mobile matters on behalf of PCW and he had full authority to enter the assignment and assumption agreement on behalf of PCW, assigning PCW's contractual relationship with T-Mobile to TPR.
According to Eckerling, T-Mobile threatened him and PCW with legal action if they tried to interfere with Zaya and TPR continuing their takeover of the business and contractual relationship.
Eckerling said Zaya conspired with Hemminger who provided him with the necessary forms and assisted in the assignment transfer and paid him "under the table in gift cards".
The illegal use of gift cards played a part in Eckerling's July 6, 2018 sentencing to 24 months imprisonment for failing to pay more than $800,000 in personal and corporate income taxes.
Eckerling admitted he had his company pay personal expenses such as a housekeeper to regularly clean his boat and his primary and secondary residences, and charged personal expenses to PageComm's credit card accounts, including for a family vacation to Cancun, Mexico. Eckerling also admitted that he used gift cards belonging to the company for personal expenses, and that he placed his wife on the company payroll to obtain health insurance in her name rather than his, even though she was not employed by the company.