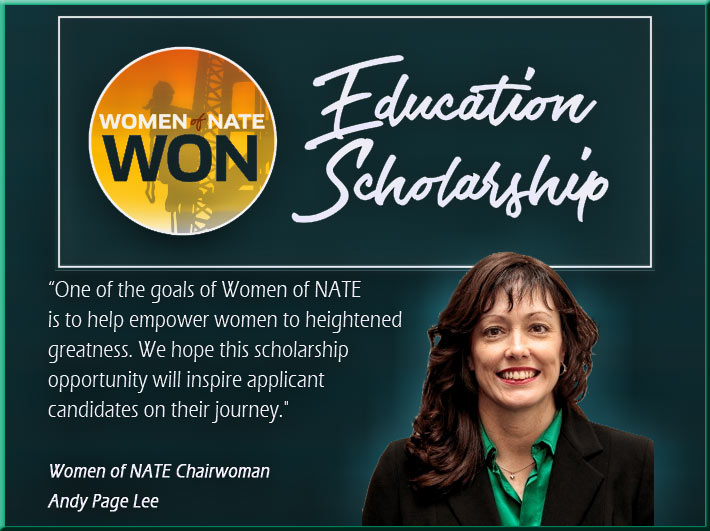 Women of NATE (WON) has announced the establishment of the WON Education Scholarship.
The scholarship was designed to encourage and inspire more women to enter the tower and communications infrastructure construction, service and maintenance industries.
Women play a prominent role as leaders and visionaries in the advancement of wireless and broadcast communications. Through the establishment of the WON initiative, the Association is proud to recognize the vital contributions of men and women in the diverse tower and communications infrastructure industry. Two separate scholarships valued up to $1,000 each may be awarded to two different applicants.
Women of NATE Chairwoman Andy Page Lee of Lee Antenna & Line Service, Inc. stated, "One of the goals of Women of NATE is to help empower women to heightened greatness. We hope this scholarship opportunity will inspire applicant candidates on their journey."
Application documents must be received in the NATE office by January 15, 2021. In addition to the one-page application form, applicants must provide an essay describing how the WON Education Scholarship will help them achieve their goals, a high school transcript, a letter of acceptance from the school they will be attending, and a letter of nomination from a current NATE member company.
To find out more about the WON Education Scholarship, please visit https://natehome.com/women-of-nate/won-education-scholarship/.  Award recipients will be announced on February 15, 2021 in conjunction with the annual NATE UNITE 2021 event in Memphis, Tennessee.