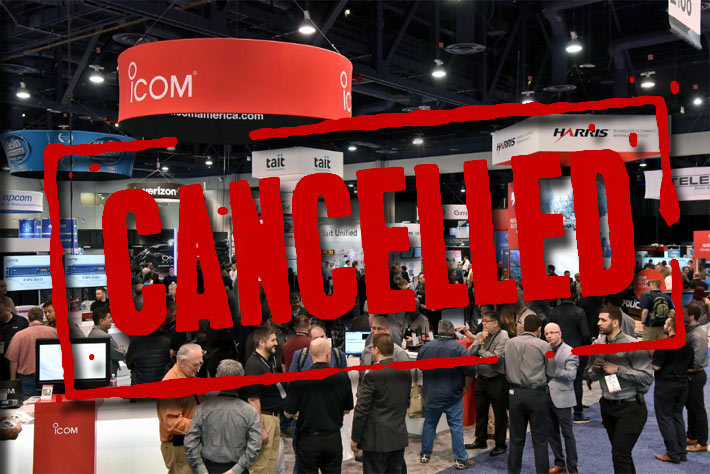 The International Wireless Communications Expo's IWCE 2020 conference scheduled to take place March 30 – April 3 in Las Vegas has been cancelled due to concerns about attendees traveling and networking at a conference with the inherent possibly of being exposed to the Coronavirus (COVID 19).
On Friday, IWCE said the show was a go since a large number of enhanced on-site measures were being taken.
"We are confident we can execute a safe and successful event for our community. Locally, the State of Nevada Department of Health and Human Services and the Las Vegas Convention and Visitors Authority support the convening of public events," IWCE said in a statement.
However, over the weekend after close consultation with their partners in the industry, Show Director Stephanie McCall and General Manager Paul Caplan said they decided to cancel the event.
"Having spent the past year preparing for the event with our advisory boards, speakers, exhibitors and event partners, we're genuinely disappointed not to be able to host you in three weeks, but the experience and safety of our community and everyone involved in the event continues to be our top priority," they said in a statement.
Due to U.S. travel and safety restrictions implemented on February 2, 2020, all of their China-based exhibitors, around 35 out of their 400 exhibitors, had to push their participation to 2021.
Almost 60 countries are represented in the show that has approximately 6,500 registrants. Additional information is available here.
IWCE said that they are looking for an alternate date for the show and attendees will have their registration transferred to the rescheduled event. Although they said they intend to announce an alternate date shortly, it's likely that the rescheduled event will be many months later and might have to again be postponed if the pandemic is not contained, according to two industry show officials.
The next largest industry infrastructure show will be WIA's May 18 – May 21 CONNECT (X) conference in Miami Beach, Fla.