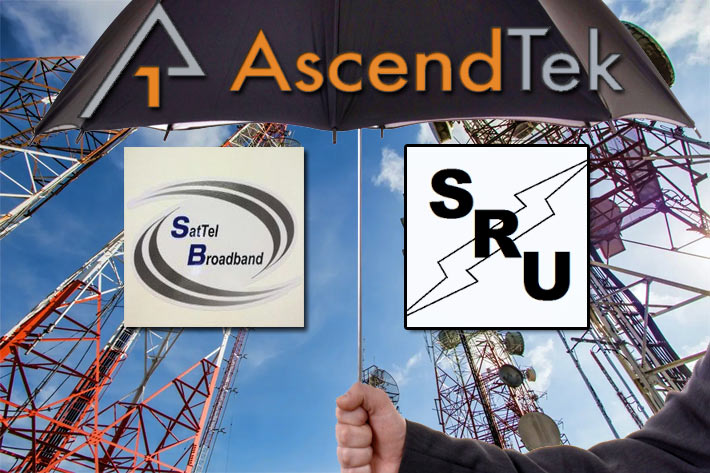 SatTEL Broadband Inc. (SBI) in Kent, Wash., and SRU Electric in Cary, Ill., have joined AscendTek and its network of cell tower construction companies in providing 5G installations around the country. AscendTek now builds, maintains and updates cell towers in more than 30 states, including Hawaii, with nearly 100 tower, civil and electrical crews delivering infrastructure projects, large and small, for all of the nation's major telecommunications carriers and OEMs.
"Both of these companies embody our wholistic approach to finding regional operators dedicated to quality service and safety. Bringing great operations together as one company empowers AscendTek to deliver that value nationally without diminishing local safety, quality, and culture," said Rick Ploeckelmann, president at AscendTek.
"The local leadership, authority and talent will continue in their regions, but as part of AscendTek, they will have national strength and scale, plus additional support with industry best practices, training and many other resources. We are simply stronger together."
Ploeckelmann added that carrier expectations from the industry are escalating with the acceleration of the 5G roll out. To elevate value delivery to the market, it's critical to have the resources, services, and reach to support client needs where they need them and not simply where cell tower construction companies are located.
Chris Poteet, owner of SRU, says his company "adds one more horse to the AscendTek wagon." He believes AscendTek has the right approach to growth in this industry. By offering a larger, collective group on a national scale, AscendTek can provide a better value proposition to telecommunications carriers and OEMs. They can also help Poteet make good on his promise to his employees.
"I've built my company to more than 160 strong," adds Poteet. "They are skilled, knowledgeable, wonderful people. I want to be sure that if something happens to me tomorrow, they still have a home at SRU."
Robert Young, president at SBI, is excited to have the collaborative expertise of all the companies at AscendTek.
"My partners and I have been in business more than 35 years," says Young. "We have tons of experience, but it's going to be nice to help each other with new ideas and procedures. There's a lot of synergy between our companies and that's exciting."
SRU currently provides services in Illinois, Wisconsin, Michigan, Ohio, Minnesota, Indiana and California. SBI covers Washington, Oregon, Montana, Idaho, Arizona and Hawaii.
AscendTek, headquartered in Milwaukee, Wis., specializes exclusively in every aspect of cell tower construction. Its history goes back 95 years when its team installed the first television broadcast tower atop the Empire State building in 1938. By the mid-90s, AscendTek's team transitioned the business to cell tower construction. Today, the company is "elevating wireless" in more than 30 states in the Northeast, Southeast, Mid-Atlantic, Midwest, West Coast and Hawaii.