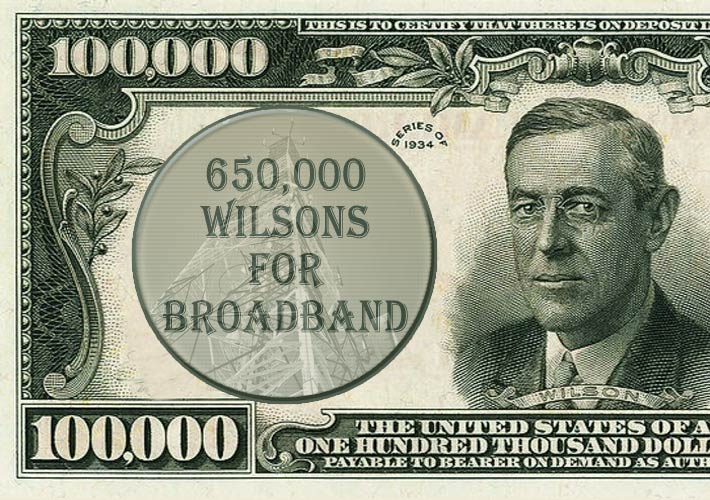 Following weeks of negotiations, a bipartisan group of senators have reached a deal on a $1.2 trillion infrastructure bill that provides $65 billion for broadband, the fourth-largest expenditure below $66 billion for rail services, $73 billion for electric grid and power structures, and $110 billion for roads and bridges.
Although the final bill is not complete, the Senate can begin debating the legislation now that they have resolved the outstanding issues.
Senate Majority Leader Chuck Schumer (D-N.Y.) said that the Senate could vote as early as Wednesday night to advance the proposal, which needs 60 votes.
It means at least 10 Republicans would have to back it if all Democrats agree to it, or one more GOP senator would have to vote for it for every Democratic defection.
The No. 2 Senate GOP leader, John Thune (R-S.D.), told reporters that Republicans still wanted to see the final details, but he was open to voting for the bill.
In its fact sheet, the White House emphasized numerous times that the deal will "create good-paying union jobs."
President Joe Biden told reporters he feels "confident" about the agreement.
NATE: The Communications Infrastructure Contractors Association was elated by the announcement.
"NATE welcomes the bipartisan infrastructure agreement that has been reached between Senators and President Biden, which provides an unprecedented $65 billion in funding for broadband deployment," stated Todd Washam, Director of Government Relations and Wireless Industry Network.
"The Association is also pleased that the agreement includes provisions for wireless firms to be eligible for deployment funding. This historic investment will help fulfill one of NATE's priorities, closing the digital divide, while delivering reliable Internet and communications services to rural, unserved and underserved communities," Washam said.
" NATE supports swift action by the Senate and urges the House of Representatives to pass this important infrastructure package as soon as possible. NATE congratulates the Senate negotiators, including Senator Kyrsten Sinema (D-AZ) and Senator Rob Portman (R-OH), whose leadership and collaboration led to this bipartisan agreement," Washam added.