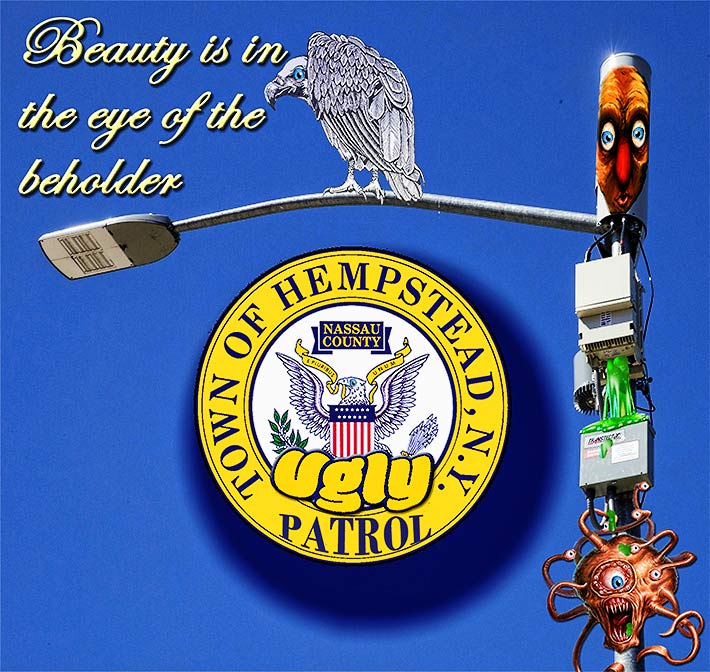 The Town of Hempstead in Long Island, NY, last week aggressively replied to a summary judgment bid from Crown Castle that accused Hempstead of unfairly blocking the towerco from building 48 DAS nodes.
In their response, Hempstead said that on January 18, 2017, Crown Castle submitted applications for the first 14 of 48 DAS nodes in the town's right-of-way.
The Center for Municipal Solutions (CMS), the town's wireless consultant, said Crown Castle's poles would have a "significant visual impact to the surrounding neighborhoods".
The town said Crown Castle acknowledged the possibility of utilizing concealment alternatives, still it failed to offer or propose a new plan, and since it did not fully address the visual impact, the applications were incomplete.
A month later, Crown Castle submitted another 16 applications, seven nodes installed on new wood utility poles and nine on existing wood utility poles.
CMS recommended moving several of the poles to the end of the street away from homes and near the entrance to a church parking lot.
CMS also recommended that they be concealed. Crown Castle then requested that the town provide an example of a concealment pole that they could consider. The town said that Crown Castle did not provide a less intrusive alternative and that set of applications was incomplete.
On March 17, 2017, the town said Crown Castle submitted its final set of 18 applications for nodes in residential neighborhoods. The town said that Crown Castle did not follow their concealment advice or take advantage of the alternative locations and found the submission of the third group of nodes to be incomplete.
On December 19, 2017, after the expiration of the parties' tolling agreement, Crown Castle submitted an alternative design, according to the town.
They agreed to utilize a concealment pole that included a light arm in lieu of a standard utility pole. However, according to the town, Crown Castle refused to install the light arms on the concealment poles unless Hempstead paid the estimated $2,500 cost per site.
The town said their proposal was unacceptable. Crown Castle alleges that Hempstead is in violation of the Shot Clock.
Crown Castle is also claiming that the town's application fee of $900 and $650 with any application seeking to collocate, along with the initial escrow deposit of $6,000 for CMS to review applications, are unreasonable and "materially inhibit the provision of telecommunications services" in violation of the Telecommunications Act of 1996.