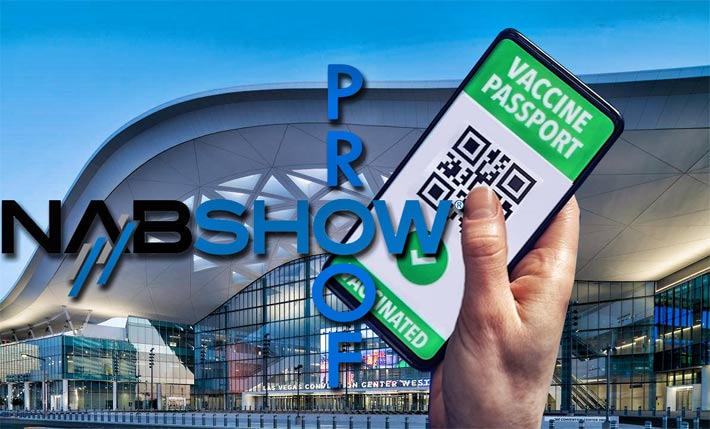 The National Association of Broadcasters has released a letter concerning COVID protocols for their upcoming show, Oct. 9 through 1 in Las Vegas, NV.
In the letter signed by NAB EVP & Managing Director, Global Connections and Events Chris Brown, he said "we will require all attendees and participants to provide proof of COVID-19 vaccination."
He said, "We think this is a positive step in reducing the spread of COVID-19 and will provide further details on implementation as well as other safety measures under consideration."
Brown cited consultations with "health and safety experts, gathering feedback from a range of exhibitors and attendees, and review of the safety measures recommended by national and local health authorities, including Nevada Governor Steve Sisolak's important announcement this week regarding large events."
CCA requires proof or COVID test and other restrictions for September confab 
The Competitive Carriers Association convention scheduled From Sept. 20 through 22 in Phoenix, AZ is also requiring attendees to show proof of being fully vaccinated or show proof of a negative COVID test taken no more than 72 hours prior to check-in.
The conference will have one-way aisles in the exhibit hall, 6-foot distancing between seating in the general session and breakouts and the ubiquitous social distancing footprints. Meals will be pre-packaged and served in the exhibit hall.
And if you're overjoyed about meeting an associate that you haven't seen since the organization's last in-person event in 2019, don't shake hands. That's forbidden.