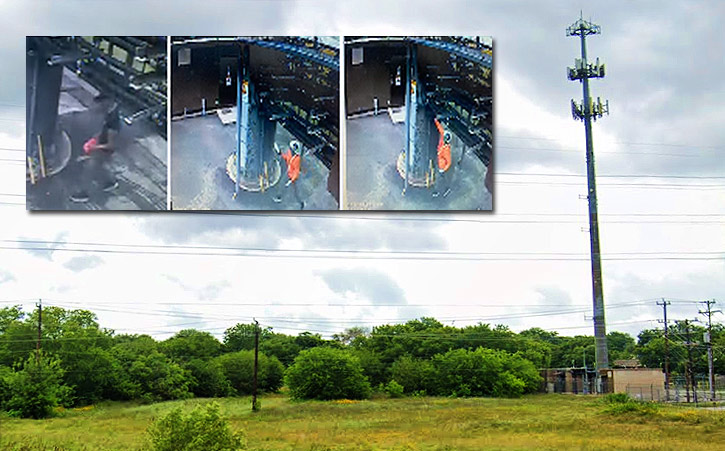 San Antonio, Texas Police and Crime Stoppers are seeking the help of the general public to track down a suspected arsonist that set a fire at a Crown Castle monopole site in the 1800 block of Hunt Lane on May 24. Police issued the announcement on Sunday.
Authorities said that the man, pictured, above, used an accelerant to ignite the cell phone tower and burn fiber optic components.
The subject was also seen in a surveillance video walking with a woman along Angel Valley Street just east of the cell tower.
The multi-tenant 170-foot monopole was erected in 1996 and was acquired by Crown from City Public Service in 2014, according to the FCC's database.
Crime Stoppers may pay up to $5,000 for information which leads to felony arrests in this crime. To be eligible for a reward, tips must be submitted directly to Crime Stoppers at 210-224-7867.