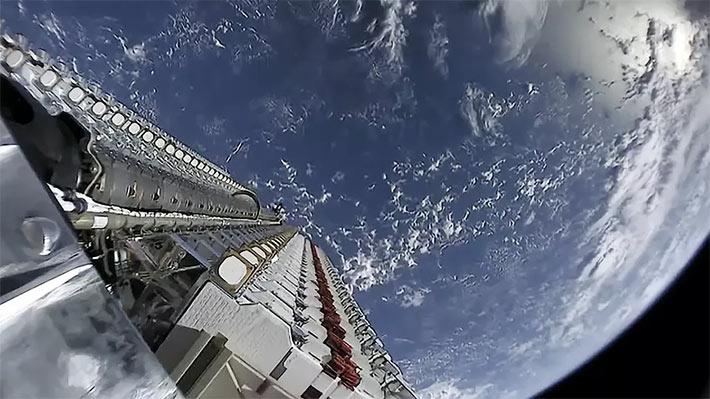 On Tuesday, Dish Network asked the D.C. Circuit to reexamine its decision to allow SpaceX to fly satellites in a lower orbit.
Viasat and Dish previously sued the FCC, arguing regulators failed to consider, among other things, the potential environmental effects. Under the National Environmental Policy Act (NEPA) federal agencies are required to assess the environmental impact of their decisions.
In August, Court of Appeals judges in the District of Columbia upheld the FCC's approval for SpaceX to launch its satellites into lower altitudes. The panel noted that Viasat's complaints were too speculative and theoretical to take seriously. For example, the satellite operator was concerned about the damage SpaceX's Starlink satellites could cause to its own satellites, yet it's unlikely Viasat's satellites would be involved in a Starlink crash.
Last year, SpaceX was given permission to launch more than 2,000 of its broadband-beaming satellites at 540 to 570 km above Earth instead of its usual 1,100 to 1,300 km range.
SpaceX said that lowering the transmitters would boost internet service to Alaska and other remote areas and help prevent the build-up of space junk and other objects in a relatively narrow band of low Earth orbit.
Viasat claimed Starlink satellites would increase the risk of collision in orbit, and it would have to spend more time and resources to avoid "competitive injury" with SpaceX.
"Viasat operates only a single satellite that flies close to SpaceX's constellation, and it does not seriously contend that the probability of a direct collision is high enough," the D.C. judgment states. "This theory of injury is much too speculative. To ground standing on the risk of future harm, a party must show both substantially increases it."
In its petition for rehearing, Dish said, "The panel decision conflicts with decisions of this Court and at least one decision of the Supreme Court. The panel held that the Commission was duty-bound to refuse to consider DISH's evidence of interference from SpaceX's satellite system to DISH's satellite television customers because agencies have to follow their own rules. But, in making this determination, the panel did not consider either of DISH's two key arguments: that the rule invoked by the agency for its refusal to evaluate DISH's evidence did not foreclose that evaluation as applied to this case; and that the agency here actually waived in part the very rule that supposedly tied its hands."