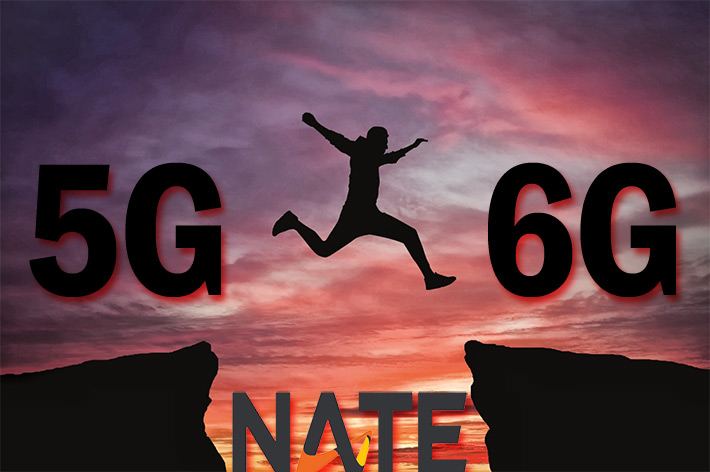 NATE: The Communications Infrastructure Contractors Association commended the Senate Committee on Commerce, Science & Transportation for voting to advance S. 3014, the Next Generation Telecommunications Act.
NATE endorsed the bipartisan Act which was introduced by Senators Cortez Masto (D-NV), Wicker (R-MS), Schumer (D-NY), and Thune (R-SD). This legislation would establish a bipartisan, multi-agency, private sector telecommunications council to advise Congress on 6G advancements and other advanced wireless communications technologies. The council would develop a national telecommunications strategy, ensure the U.S. is leading the way with broadband expansion, improve the telecommunications workforce, and ensure that telecommunications networks and supply chains are resilient and secure.
"NATE commends the Senate Commerce Committee for advancing this important legislation. With the recent federal coordination issues related to spectrum critical to 5G networks, it's clear that we need better collaboration and communications amongst federal agencies charged with advancing our telecommunications capabilities," said Todd Washam, NATE Director of Government Relations and Wireless Industry Network. "We look forward to the Next Generation Telecommunications Act advancing through the legislative process."
"Ensuring the United States remains a leader in next-generation communications has long been a priority of mine," said Senator John Thune. "This bill would allow the United States to continue competing on the global stage, and it would help prepare the United States to lead the way in deploying next-generation technology, including 6G. I'll continue to work on bipartisan solutions that will increase innovation and bolster the private sector's ability to compete in this emerging space."
Thune said the Act would establish a group of experts to advise Congress on the next generation of telecommunications services, including 6G and other wireless communications. The expert council would develop a national telecom strategy, including focusing on America's global leadership in broadband, expanding the telecom workforce, and making sure that telecommunication networks are resilient and secure.
This approach to creating a national strategy on broadband is modeled after the successful Cyberspace Solarium Commission, which took a similar approach to strengthening America's cybersecurity.
"It was great to participate in NATE's Board of Directors' advocacy day in Washington, D.C. in November 2021 and advocate for this important legislation. I am pleased that my home-state Senator, Mr. Wicker, helped introduce this bipartisan legislation and has continually been a leader supporting NATE's legislative and regulatory priorities," said Jimmy Miller, NATE Chairman of the Board and President of MILLERCO, Gulfport, Mississippi.