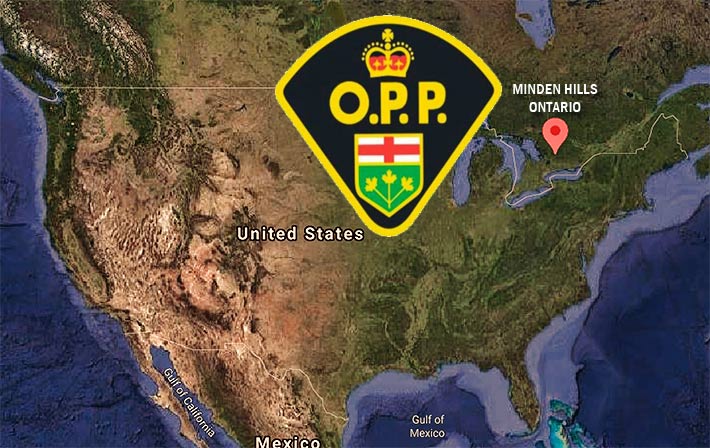 Canada, frequently identified as one of the safest countries for tower climbers, had a fatality yesterday when a 30-year-old tower technician fell to his death in the Township of Minden Hills, Ontario.
The Ontario Provincial Police (OPP) reported that at approximately 11:30 a.m., the Haliburton Highlands OPP was contacted by Haliburton County Paramedic Services (EMS) for a worker who had fallen from a telecommunications tower on Davis Lake Road.
Authorities said that their initial investigation indicated that tower crew workers were onsite working on a tower when Jacob Lundrigan of Tilbury fell a reported 400 feet and was subsequently pronounced deceased at the scene.
The structure he was working on was reportedly a Rogers Communications tower.
Lundrigan's employer is unknown at this time.
The temperature at the time of the incident was 4°F.
Both the federal and provincial Ministry of Labour (MOL) have been notified and are investigating. The Office of the Chief Coroner for Ontario, OPP Forensic Identification Unit (FIS) and the Haliburton Highlands OPP Crime Unit are assisting with the investigation.
The last known Canadian fatality occurred on August 16, 2019, when a 22-year-old tower tech fell from a monopole in Candiac, Quebec that was being dismantled.
Prior to that incident, a fatality occurred on May 5, 2013, when a 25-year-old Ottawa tower tech died after falling 193 feet from a cell tower in Alberta while installing antennas on a Rogers Communications-owned tower.
Unlike the U.S., where law enforcement takes a limited role following a fatality, relying upon an OSHA investigation, the Haliburton Highlands OPP, in its statement. is requesting anyone with information that can assist police to call 1-888-310-1122 or (705) 286-1431. They note that if an individual is knowledgeable about the fatality, they can call Crime Stoppers at 1-800-222-8477 (TIPS) or submit a secure web-tip at https://www.khcrimestoppers.com/.