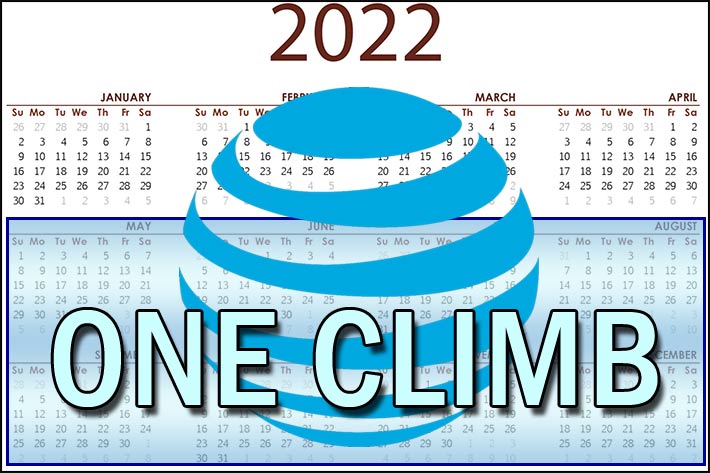 AT&T contractors are expected to be busy in late spring or early summer as AT&T uses single tower climbs to deploy two bands of new mid-band spectrum for 5G, allowing the carrier to simultaneously expand C-band and roll out its recently won 3.45 GHz.
It is possible that the upgrade build will involve approximately 25,000 cell towers since AT&T CEO John Stankey said Wednesday during the company's Q4 earnings conference call that they would be covering 200 million POPs.
Although AT&T didn't identify the total number of towers in the upgrade, and carriers seldom do, Wireless Estimator's estimate of 25,000 is based upon a T-Mobile statement that the carrier had deployed more than 25,000 towers and cell sites in 2019 to provide 5G to 200 million POPs.
"While we're still in the quiet period, I can share that we're very pleased with the results of Spectrum Auction 110. We received 40-megahertz of quality mid-band spectrum that we can begin to put into service this year, and we plan to efficiently deploy it with our C-Band spectrum using just one tower climb. We're on track to cover 200 million POPs using mid-band spectrum by the end of 2023, and our network is only going to get better as we effectively deploy our new spectrum holdings," said Stankey.
Stankey said he expects radios to be available in the early part of the summer or late spring, according to the call's transcript.
Stankey estimated the upgrade effort would cost roughly $8 billion – spending that would likely cover the purchase of radios as well as the contractor installation expenses through the next three-year deployment.
Senior Executive VP and CFO Pascal Desroches said that AT&T is finding that more and more of their vendors were willing to provide financing at "very attractive terms". He expects vendor financing to be at $4 billion for the year.
AT&T officials said they would provide more details on the buildout effort during a March investor event.