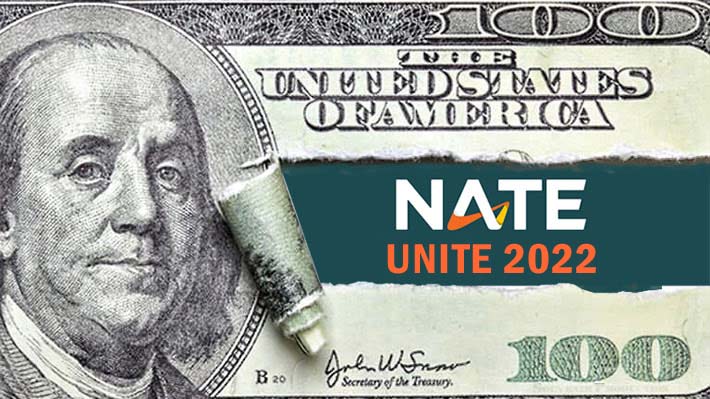 Step back Raleigh, North Carolina and make room for Las Vegas, Nevada as the host of NATE – The Communications Infrastructure Contractors Association's largest attended conference in the association's 27-year history. The event ended Thursday.
In 2020, a record was set with 2,416 registrants. However, this year, according to an early tally that will not be finalized until next Monday, the LED Capital of the World stepped ahead of the City of Oaks.
What was the final attendee count of Las Vegas eclipsing Raleigh? You tell us and you'll have the opportunity to win $100 from Wireless Estimator.
IT'S EASY:
Send an email to Wireless Estimator with your name and your company name
In the subject line put: NATE Show Total Contest
Provide a number higher than 2,416 and lower than 2,970.
One submission per person
If multiple submitters provide the correct number, the winner will be the earliest email received.
All entries must be submitted by Saturday, March 5, 2022.
NATE administrative members and trade show committee members are ineligible to participate
Wireless Estimator will check all spam filters to ensure delivery but cannot honor entrants whose submissions were not received
The Winner must allow Wireless Estimator to publish their name
If no entrant provides the correct number, the $100 will be donated to the Tower Family Foundation
In the Raleigh promotion in 2020, Cody Kaso correctly guessed the final show attendee tally, winning $100 from Wireless Estimator. Almost 300 viewers also tried to predict the conference's attendance count.