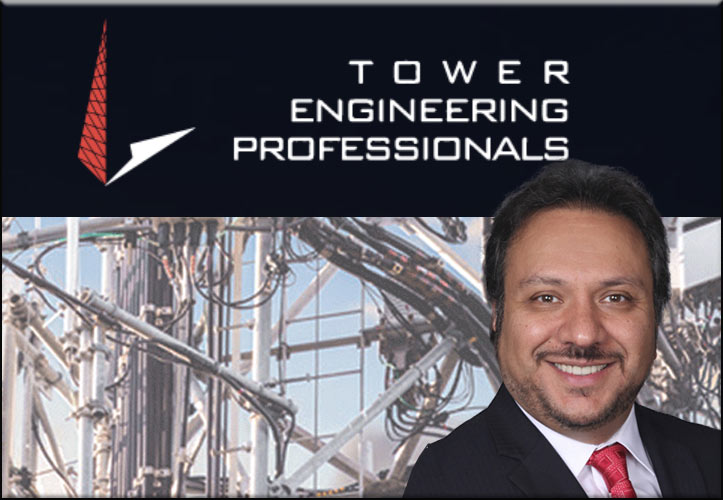 Tower Engineering Professionals ("TEP"), a leading full-service provider of engineering and maintenance services to the tower, mobile network, and other telecom infrastructure customers, welcomes Bernard Borghei as its new Chief Revenue Officer.
Borghei is the Co-Founder and former Executive Vice President of Operations of Vertical Bridge and has over 29 years of experience in the wireless telecom and infrastructure industries. Before co-founding Vertical Bridge, Mr. Borghei held executive and senior management positions at several wireless operators, service providers, and infrastructure companies. He successfully ran operations across 24 countries in Europe, the Middle East, Africa, and North and South America.
TEP CEO Andy Haldane said, "We are thrilled to have Bernard join TEP. He has a proven track record of success that matches up perfectly with the visions we have for the future of TEP."
"I am excited to join the TEP team," said Borghei. "I have known Andy for years and look forward to working with him and his team to continue and expand on TEP's successes."
Borghei has a bachelor's degree in electrical engineering from Villanova University and an MBA in global management from the University of Phoenix. He serves on the Advisory Board for the Villanova University School of Engineering and is the Chairman of the endowment committee for the Tower Family Foundation.
Founded in 1997, Tower Engineering Professionals is one of the largest, most trusted, multi-disciplined engineering services firms focused on telecommunications, completing over 100,000 projects annually. TEP has expanded beyond its Raleigh, NC, headquarters to 35-plus  locations across North America.