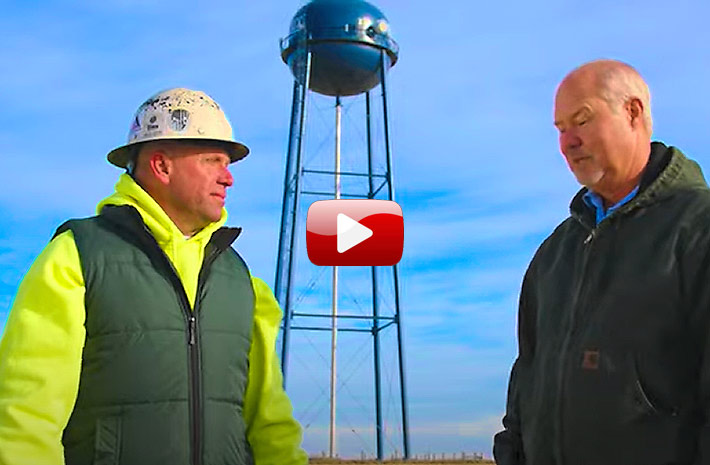 NATE: The Communications Infrastructure Contractors Association this week announced the release of a video on Fixed Wireless Deployments. The video, the first to debut in Volume 6 of the Association's popular #ClimberConnection series, premiered at the 2023 South Wireless Summit in Nashville, Tennessee.
The video highlights the importance of Fixed Wireless Deployments to the nation's goals of closing the digital divide. NATE has joined with other leading industry organizations in advocating that the effective, efficient deployment of broadband funds through the IIJA's BEAD Program, as a means of bringing connectivity to all areas of the country, must by necessity be technology neutral. As the generational BEAD funding prepares to flow to the states, the informative video asserts that all available resources (such as fixed wireless deployments) should be considered to achieve the national goals of expanding broadband and closing the digital divide, mainly if broadband is to reach rural areas as well as geographically challenging regions, efficiently and cost-effectively.
"NATE continues to attract more member companies from the traditional WISP sector, and this is a timely video that educates both industry and government stakeholders on the 'how, where, and why' of Fixed Wireless Deployments," said NATE Board of Directors Member Mike Young from National Tower Controls, LLC. "This video also reinforces that NATE member companies on the front lines of deployment know better than most on which technologies are best suited to enable connectivity in different regions and geographic locales around the country," Young added.
Click HERE to watch the Fixed Wireless Deployments video. Additionally, NATE encourages tower technicians and all communications infrastructure stakeholders to actively participate in this campaign by posting the video on their social networking platforms using the hashtag #ClimberConnection.
The Association also encourages industry workers to subscribe to NATE's YouTube Channel and share their comments on the video through social interaction on the Association's Facebook, Instagram, LinkedIn, Reddit, Tumblr, Twitter, and YouTube platforms.
The #ClimberConnection Volume 6 campaign is designed to provide education on timely topics directly to the industry's workforce. For more information on NATE, visit www.natehome.com.