The Occupational Safety & Health Administration (OSHA) severed all relationships with the U.S. Fish and Wildlife Service (FWS) today, announcing that both agencies were at an impasse regarding the best option to use that will ensure the continued safety of bald eagles while they are working or resting at heights.
The clash between both organizations surfaced in August 2007 when the FWS delisted the bald eagle as an endangered species.
After poisonous insecticide DDT, fishing line, lead shotgun pellets, wind farms, and MyEagleFeatherPillow.com were banned in 1972, the bald eagle, more commonly known by its endearing nickname Haliaeetus leucocephalus, had a recovery that is one of the United States' most important wildlife conservation success stories.
Tethered to feathers
However, in what has been described by legislators as the most egregious agency overreach in history to exert regulatory authority, then Assistant Secretary of Labor for OSHA Edwin G. Foulke, Jr., who said tower climbing was the most dangerous job in America, issued a notice of proposed rulemaking (NPRM) that would require bald eagles to be tied off at all times while perched on a communications tower.
In an archived statement announcing the NPRM, Foulke said, "All lives matter, especially eaglets who remind me so much of kinder, gentler days in Perkasie, Pennsylvania, when I was eight carrying on a conversation with a baby sparrow in a nest for 11 days, cautioning it about slips, trips, and falls."
"I've seen scared green bean climbers feverishly claw a step bolt like an eagle on a PiRod horizontal brace while it's sleeping. But both, who believe they are seemingly safe, can be whacked unconscious by a bowling ball-sized hailstone or parts of an errant Russian reconnaissance balloon and fall to their death if they're not tied off," Foulke added.
The Eagle standard has landed
The proposed rule requiring all bald eagles, "including those who are not monogamous, or have adopted another nonbi(rd)nary identity," to wear proper PPE while on a communications structure and to be tied off at all times was approved today by OSHA. It will take effect on May 1, 2023.
In a press release, OSHA chief Douglas Parker said, "Basketball-sized and more giant hailstones are creating an existential eagle threat. I'm pleased that our team addressed the problem before the first instance occurs.
In a joint statement to the House Energy & Commerce Subcommittee on Communications and Technology Chairman Bob Latta (R. OH), applauding Parker's rule, NATE, TIA, WISPA, WIA, CTIA, CCA, NTIA, and EIEIO wrote, "We're supportive of broadband and the broader animal kingdom and can appreciate how OSHA's beachball-sized hailstones can be devastatingly dangerous to bald eagles. However, we must vigorously stress that it's more important for your subcommittee to laser focus on the costly harm giant bounce house-sized hailstones can do to our transmitting equipment and the nation's wireless ecosystem — and how the administration will fund repairs at cost plus 212%."
---
Additional April 1 exclusive and investigative Wireless Estimator articles can be found here:
OSHA is warned that their 2024 deadline requiring tower climbers to use powered ascenders is in jeopardy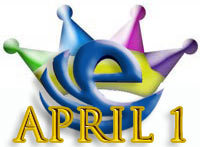 Nationwide strike of contractors averted after carriers and towercos agree to meaningful concessions
From monopoles to barber poles, NWSA adds a new certification to buoy lack of broadband funding
American Tower shocks industry analysts with its planned acquisition of China Tower for $17.4 billion
Shocking 5G study: Tower techs and nearby residents are a minimum of 8.7% smarter than general public
FCC to unveil breakthrough technology to replace billion-dollar spectrum bids
New structural corset could sound the death knell for tower technicians' retrofitting work

Huawei CFO's release requires her to show how she swapped out cell site circuit boards
Giant step back for mankind: Supreme Court scrubs Nokia's 4G Moon network launch

Ivanka puts in a hostile bid for 3M, wants crown jewel DBI-Sala
Guyed tower collapses on White House lawn hurling lighting debris into President's office
Anritsu's global success tagged to God and one misspelled word in 1844
American Tower takes AT&T to court and wins a $132 million judgment
From broadband to a blues harp, PCIA Chief splits his time with Broadway