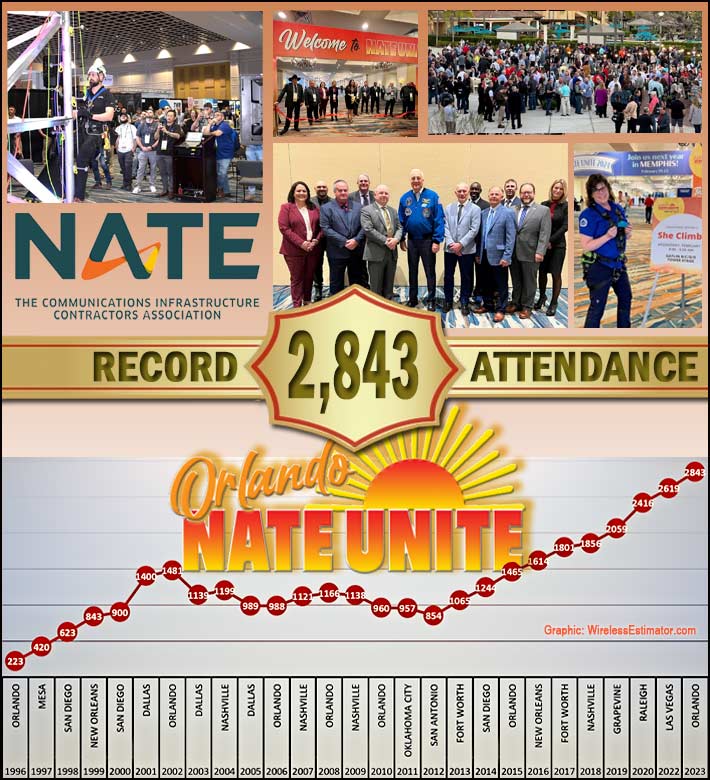 NATE: The Communications Infrastructure Contractors Association announced today that the recent NATE UNITE 2023 Conference in Orlando, Florida ascended to record-setting heights.
The Association said that 2,843 individuals registered to attend NATE UNITE 2023. The total eclipses the organization's all-time conference registered attendee total in its 28-year history, exceeding the previous attendance record from last year's NATE UNITE 2022 in Las Vegas, Nevada. Additionally, NATE UNITE 2023 attracted a record number of 194 exhibitor companies on display during its dynamic trade show.
"The Association is ecstatic that stakeholders from throughout the ever-evolving communications infrastructure ecosystem responded in big fashion by attending and participating in NATE UNITE 2023," said NATE Trade Show Committee Chairwoman Amanda Stegall. "The success of NATE UNITE 2023 enabled us to continue to achieve our goals of enhancing the visibility and a trajectory of growth surrounding our annual event."
As part of the announcement highlighting the feats of NATE UNITE 2023, the Association also lauded a record number of conference sponsors. "The program enhancements and record-breaking numbers associated with NATE UNITE 2023 were made possible in large part due to the tremendous sponsor support that we received," stated NATE Events and Meetings Manager Shari Wirkus. "On behalf of the Trade Show Committee and staff, I would like to thank the companies and organizations who stepped up to the plate to sponsor NATE UNITE 2023," Wirkus added.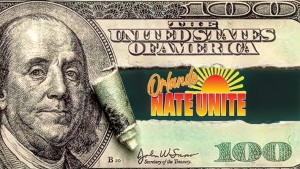 And the contest winner was:
Last week, Wireless Estimator ran a promotion where participants could guess the final number of attendees and win $100 if they were correct.
Although there were 319 entries, none identified 2,843, though one entry almost hit the bullseye at 2841. However, the contest's lucky recipient was the Tower Family Foundation, which received the $100 contribution if there wasn't an accurate guess.