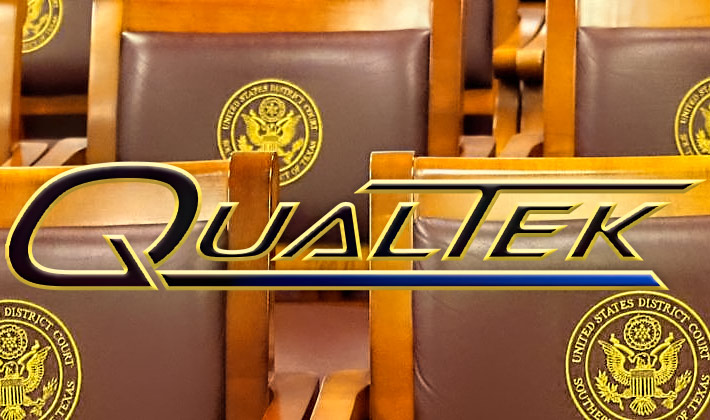 Wireless infrastructure developer QualTek Services warned earlier this month that it would need to obtain alternative sources of capital or otherwise meet its liquidity needs and/or restructure its existing indebtedness through the protections available under Chapter 11 of the U.S. Bankruptcy Code.
The Blue Bell, Pennsylvania company filed for bankruptcy today in the Southern District of Texas, identifying that it had $689 million in assets and $790 million in liabilities.
In its filing, QualTek said, "The Debtors anticipate that the Plan will enjoy the overwhelming support of its creditors, eliminates approximately $312 million of the Company's funded debt, leaves trade creditors unimpaired, and provides the Company with $65 million in additional liquidity through viable and adequate DIP and exit financing commitments."
"For more than a decade, QualTek has provided critical services across the U.S. telecommunications and utilities industries," said QualTek's Chief Executive Officer Scott Hisey.
"The transactions announced today will position our company to continue providing best-in-class service to our customers, remain a dedicated employer of our military veterans, and build on our industry-respected track record. We are entering this process with the overwhelming support of our lenders and customers, which we expect will enable us to move through this process quickly and without disruption. With the continued dedication of our employees and partners, we plan to emerge stronger and ready to build for the future," Hisey added.
QualTek believes it will emerge swiftly from Chapter 11 with a strong balance sheet and positioned to invest in growth.
Under the restructuring support agreement (RSA) terms, the Company contemplates a $65 million debtor-in-possession (DIP) term loan financing facility, including a new money funding of $40 million. Upon approval by the Court, the DIP facility will provide the Company with the stability and liquidity needed to continue operations in the ordinary course of business and pay vendors during the reorganization.
QualTek said its management continues to lead the business, roles and responsibilities across the team remain the same, and operations across the Company are expected to continue as usual.
QualTek's stock price was down almost 40% in morning trading at $.10. On February 10, 2022, it was trading at $9.97. By March 10, 2022, it had fallen to $2.90.