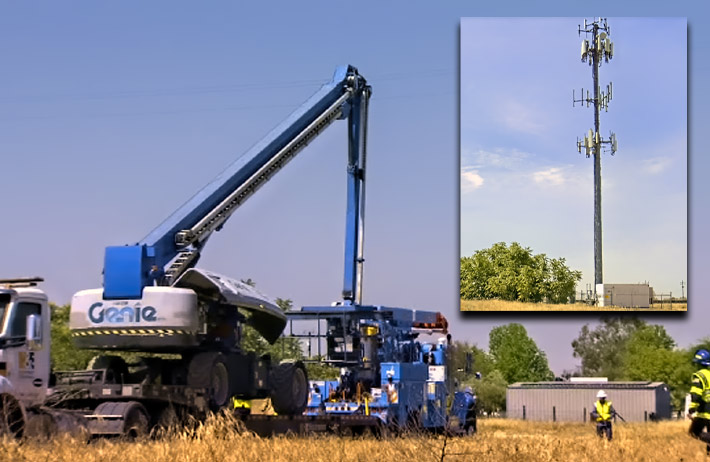 According to authorities, a 37-year-old Fresno, CA, equipment rental delivery driver was electrocuted Wednesday while offloading an aerial lift in Parlier, CA, that would be utilized by a tower crew performing services on a nearby cell tower.
Officials say that Jaun Abriz was employed by H&E Equipment Services and struck an electrical wire at about 9:00 a.m.
Those responding to the scene had to wait for the electrical line to be de-energized before they could help Abriz. However, the man was pronounced dead at the scene.
OSHA and the Parlier Police Department are investigating.
The 130-foot monopole off Manning Ave. appears to be owned by American Tower Corp.
With over 120 locations, H&E is one of America's largest equipment rental companies.
OSHA is still investigating a fatality in H&E's Bessemer, AL facility in December.
On September 21, 2022, an employee was killed when loading a scissor lift onto a truck bed in Tallahassee, FL, when he was struck by a passing car.
In 2014, an H&E employee was delivering an aerial lift to a customer's site in Los Angeles, CA, when a bus hit the bottom corner of the aerial lift's basket, throwing the worker off who died the following dayg. H&E was cited and fined for the accident.