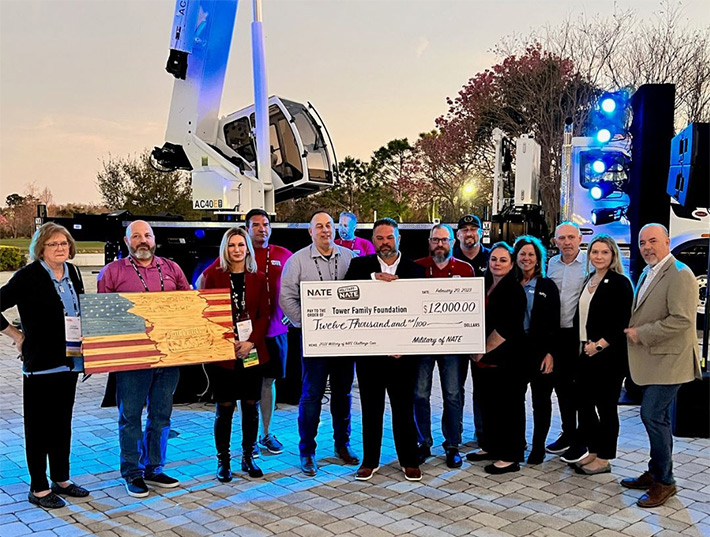 At last night's NATE UNITE 2023 welcome reception, the Tower Family Foundation was presented with a $12,000 check from Military of NATE
The Military of NATE Committee enables all service men and women of NATE, including Veterans, Active Duty, National Guard, and Reserves, to achieve their full potential and help support their success in the communications infrastructure industry.
A limited number of coins will be held for sale at the Military of NATE booth during the show. The coins will be sold on a first-come, first-served basis and in numbered sequence. If you want to request a specific number sequence, contact Sandy Jurgens at sandy@natehome.com. Proceeds from the 2023 coins will go to the Warriors4Wireless scholarship fund.
The Tower Family Foundation provides financial assistance to family members of a severely injured, permanently disabled, or deceased tower worker.
You have a chance to turn a $100 investment into $12,000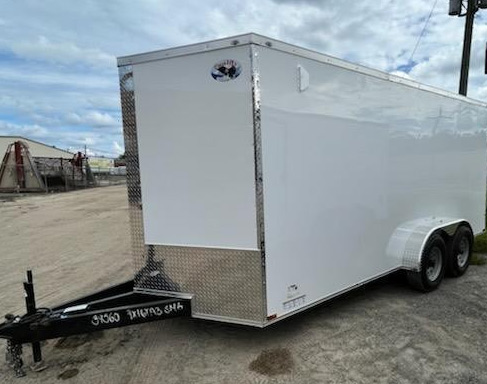 The Foundation will also benefit from the proceeds of an SMG Trailers raffle, where a lucky recipient will receive a 7×16 cargo trailer valued at $12,000. Raffle tickets will be sold at $100 each, and proceeds will go directly to the Tower Family Foundation.
Those interested in purchasing a raffle ticket can stop by Standard Wireless Group, LLC's booth, #529, in the exhibit hall on Tuesday and Wednesday.
The February 23 golf tournament will also benefit the Foundation, which has become a welcomed line of support for many individuals and families throughout the year.