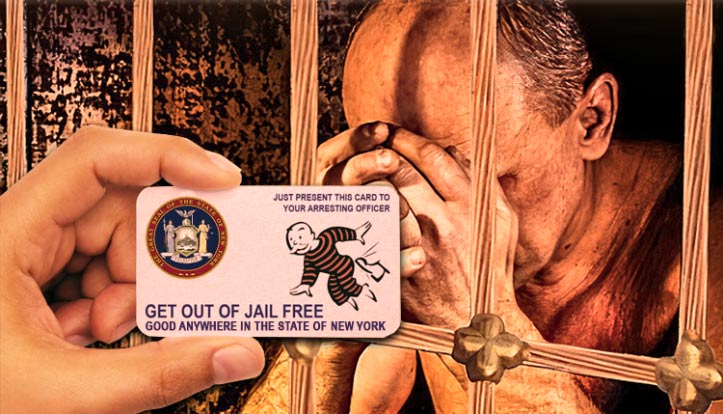 If you're hell-bent on making a quick buck by illegally stripping coax from communications towers and you live in Akron, Ohio, your county's landscape is pin cushioned with approximately 300 or more towers to cherry-pick from.
So why did two Akron men, 49-year-old Phillip Lakes and 36-year-old Bryan Good, travel 140 miles to the closest county in New York, Chautauqua County, to collect their complement of coax where the pickings are slim, with less than 100 towers?
(A) Proximity to accessible salvage yards? (B) More serene workplace settings? (C) Cashless bail?
We may never know since they didn't stick around too long after being caught red-handed ripping coax off an American Tower Corporation tower in Sherman, NY, and arrested. But it is likely cashless bail might be a good choice.
The Chautauqua County Sheriff's Office is investigating after cell towers in the towns of Westfield and Sherman were damaged when their coax transmission lines were removed.
Their report states a Chautauqua County Sheriff's Deputy was checking the area of the Sherman cell tower site early in the morning on August 11 when the two men were seen removing coax cable lines from the structure.
The men did not have permission to be on the property and were found to be responsible for damaging and removing coax from the tower sites in both towns.
They were arrested and arraigned at the Chautauqua County Jail. Due to the New York State Bail Reform, both subjects were released on their own recognizance.
The Ohioans were charged with 2nd degree grand larceny, 3rd-degree grand larceny, 2nd-degree criminal mischief (two counts), 4th-degree conspiracy, and 5th-degree conspiracy.
If they were apprehended and charged in Dayton for similar offenses, they would likely be placed in jail until they secured their release after a bail amount was set. They could have also been charged with multiple felony counts and disrupting public service.
it's not likely that the men will voluntarily return to Chautauqua County to be tried on their current charges or be held responsible for the damages estimated to be over $50,000.