UPDATE – July 31, 2015 – Memorial services for all five crew members that died following the accident earlier this week will be on Monday, August 3, 2015 at 4:00 p.m. at the Mission of Guadalupe Catholic Church, 2150 Bomber Rd., Eagle Lake, Fla.  The Wingate Communications Lost Employees Children's Memorial Fund, has been set up to assist the deceased's children. Donations have been coming in from all quarters of the industry.  Sunsight Instruments, the Pacific Northwest wireless Industry, New-Tech Construction Corp., New Electric, and many other individuals and anonymous donors have contributed. In addition, it has been reported that the Tower Family Foundation has reached out to Wingate Communications to assist the families during their time of need.
– – – – – – – – – – – – – – – –
July 29, 2015 – Four of the five employees from wireless industry contractor Wingate Communications and Electric of Winter Haven, Fla. that were killed Monday after a box truck slammed into their pickup truck, causing it to burst into flames, were identified this afternoon by authorities. The company has set up a memorial fund to assist the men's children.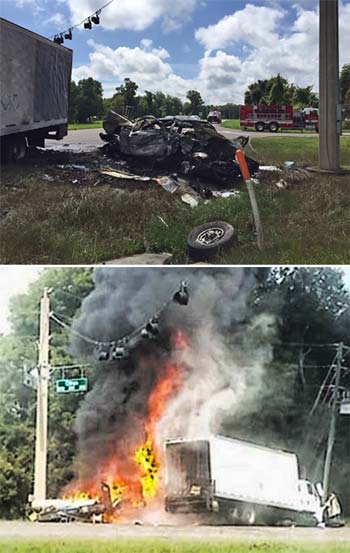 The deceased have been identified as Apolinar Nunez, 49, of Winter Haven; Jose Gomez, 53, of Winter Haven; Santos Vega, 24, Plant City; and Guillermo Chavez, 24, of Plant City. Identification of the fifth member of the company that died is waiting on notification of next of kin in Mexico. All men worked daily on cell site projects.
In announcing the memorial fund, in a statement, Wingate Communications said: We are extremely saddened by this tragic accident. Our thoughts and prayers are with our lost employees' families at this time. The loss of five lives is a humbling and heart wrenching experience for all involved. Wingate Communications is a family and we will grieve and work together as families do to get through tough times.
There is a memorial fund set up for donations to help support the lost employees' seven minor children.
The fund's name:  Wingate Communications Lost Employees Children's Memorial Fund, is being set up on Go Fund Me and through MIDFLORIDA Credit Union.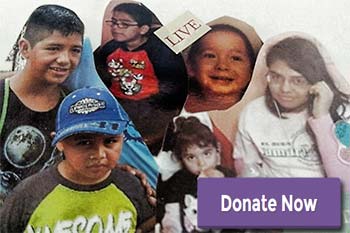 Donations can be made on the Go Fund Me web site under the memorial's name or a donation can be made to the fund through Direct Deposits and ACH transactions to MIDFLORIDA, Routing Number 263179804, Memorial Account Number 121914321.
Box truck reportedly ran stop sign and light
Authorities said that a box truck was traveling south on Citrus Way in Northern Hernando County and continued into an intersection without stopping despite a stop sign and flashing red light.
A witness that was driving behind the Wingate Communications 2006 Chevrolet pickup truck said the box truck ran over the pickup truck and it blew up.
The process of positively identifying the pickup's driver and its passengers, was delayed because of the severity of the fire.
The pickup was towing a utility trailer.
Officials said the intersection of U.S. 98 and Citrus Way, which was closed for nearly five hours after the crash, is notoriously dangerous.
The driver of the box truck was delivering packages for Sears.
Wingate Communications is a well-known contractor that is used by many general contractors in Florida.