April Fools' Day is the Super Bowl Sunday for internet pranks, and since it's not common for wireless infrastructure media to join in, Wireless Estimator thought it might be something that could work. It did. In fact, so much so, that after a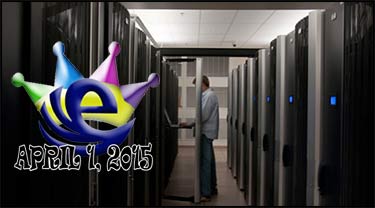 news bulletin was sent out to over 27,000 subscribers yesterday with bogus, but believable article headlines, the web site crashed for 18 minutes as they and other viewers attempted to make sense of the stories.
The American Tower lawsuit against AT&T proved to be the most popular with viewers shaking their heads after a few paragraphs as they caught on that it was a parody on site development and America's insatiable appetite for frivolous lawsuits.
An initial serious reaction in an email from one viewer said, "Where are we taking this country?"
Dozens of emails, from major tower-owner CEOs to attorneys and construction managers said they had a good laugh from the three articles which can be read here.
Facebook posts were unanimous that they enjoyed the fictitious articles, except for one person that thought that levity should be left out of media. "I depend on this page. Come on guys!!!," he complained, threatening to unlike Wireless Estimator.
Coincidentally, American Tower, after the announcement that they won $132 million in a lawsuit, closed yesterday up 2.5%. But the credit should go to Ric Prentiss of Raymond James after he upgraded their shares to a strong buy from outperform, based upon his belief that wireless company rollouts should restart revenue growth in 2016.