AT&T's 40,000 small cell deployments projected to be completed by the end of 2015 took a sharp cut in the carrier's network plans since its goal may now be 20,000, about half the original number.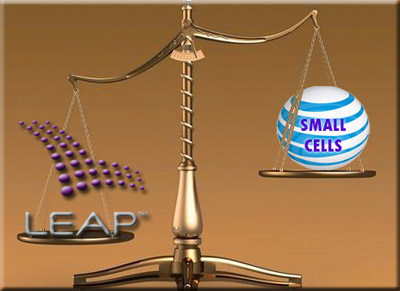 The company said its March 2014 acquisition of Leap Wireless required it to reconsider those plans.
"Small cells remain a key part of our advanced network toolset but we're also finding that other technology advancements are helping us reach our goals in reliability and performance so we may not need to deploy as many small cells in our current deployment cycles as our initial plans from more than two years ago before the Leap acquisition indicate. That's part of the technology business," said AT&T in a statement provided to Fierce Wireless.
Verizon, the nation's largest carrier, which has been less upbeat than AT&T in the past about small cells, recently said that it was allocating $500 million to small cells.
Over the years, numerous small cell articles have identified that "next year" will be when the proposition really kicks off for widespread installs of LTE small cells.
With AT&T's pullback, 2015 isn't shaping up to be that "year."