Experience mod requirement of 1.0 or less seen as 'ridiculous'
The good news for contractors, according to Bruce Eades, Regional President for Insurance Office of America, is workers compensation insurance premiums are going down from an average of $12 per $100 of remuneration to $6 based upon a change in NCCI Class Codes. But truly troubling news, Eades says, is that some contractors' Experience Modification Rate (EMR) is most likely going to rise and prevent them from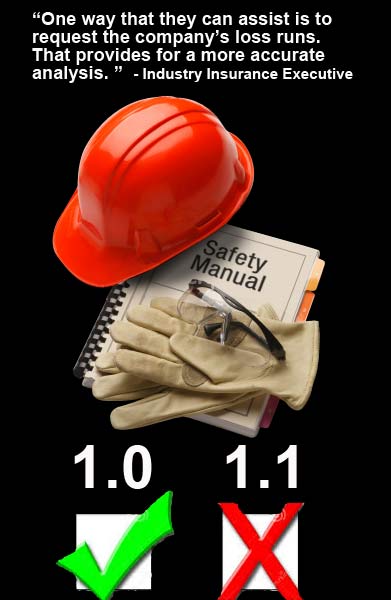 working for larger contractors.
Eades said that the reason is because expected losses are lower when comparing them to the actual incurred losses.
The new formula, called the split mod rule, is fairly complicated, but basically the first $5,000 of a medical claim prior to 2013 is what drove the experience modification. In 2015, the first $15,000 of a medical claim drives the modification.
And an individual employer can have a higher than average loss experience for a variety of reasons that have little to do with their safety practices.
Large telecommunication companies and carriers are requiring their contractors and sub-contractors to have a workers compensation EMR of 1.00 or lower, but many wireless contractors, large and small, are seeing their EMR exceed that threshold and are being bumped from providing services in an already tight market, said Eades.
"My EMR recently went to 1.1 and I was told by PICS (a contractor screening company used by a number of industry companies) that I was not qualified to bid on projects because I exceeded the 1.0 maximum," said one contractor who informed Wireless Estimator that he had four internal crews and annual revenues of about $5 million.
He said that his losses were not due to not having a focused safety program in place. His workers comp injuries included a rope burn incident and a worker who did not want to perform temporary duty while a minor eye abrasion healed, and  he"worked" the system.
Although another contractor hadn't had any losses in 2014 and 2015, and an EMR is the ratio of actual losses to expected losses over a rolling three-year period average, one of his employees was seriously injured while traveling on business in 2013 and it was the primary reason why his EMR is now above 1.0.
Automobile accidents frequently occur in the wireless construction industry since there is considerable drive time involved. Oftentimes an injured employee will trigger a workers comp claim, and many of the accidents are not at fault accidents, but the workers comp claim is filed against the telecommunications company.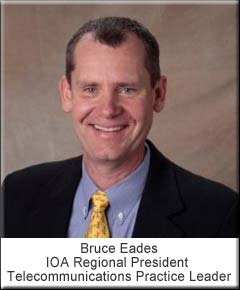 "Even if the claim is successfully subrogated it may take years, which in turn, will stay on the experience modification for years," said Eades.
As an example, two employees of a major Midwest contractor that has an otherwise excellent safety record, lost their lives in 2014 in a tragic roadside accident in Okla. when a pickup truck hit their trailer as they were ensuring that their load was safely secured.
Another concern of Eades is large companies requiring contractors and sub-contractors to give them a waiver of subrogation.
"Even if the large telecommunication companies and carriers are responsible for an accident that creates a work comp claim for the smaller contractor or sub-contractor, they have to waive their right to subrogate against the large telecommunication companies and carriers," said Eades, who believes the "experience mod requirement of 1.0 is ridiculous."
"This is an unreasonable requirement due to the fact that it does not give a true picture of a company's safety culture," said Eades.
Another insurance executive agrees with Eades, stating, "There are a lot of mitigating circumstances why a company might have a higher EMR rate. To summarily preclude them from bidding on projects is nonsense. One way that they can assist is to request the company's loss runs. That provides for a more accurate analysis."
A number of companies informed Wireless Estimator that they believe that the larger contractors might get a pass if their EMR exceeds 1.0.
"Do you really think that turfers are going to get rid of one of their go-to contractors that has a 1.1? Think again," said a company owner.
One Southeast sub-contractor said that he is currently over 1.0 and is concerned that a major contractor might drop him when his master agreement has to be renewed early next year.
A Texas contractor with three crews said that he was going to be forced to personally pay for small workers compensation claims, even though he realizes that there is a risk involved if those claims should develop into something more costly.
Eades said that companies that use the experience modification as a method to "judge" the safety practices of smaller companies should raise the EMR requirement from 1.00 to 1.25.
A better solution, he said, "is to look at each individual company's safety practices, historical loss data, formal pre-hire, post-hire, pre-claim, post-claim, risk score and if they are a NATE Star Initiative company."