Jonathan Adelstein, President and CEO of PCIA – The Wireless Infrastructure Association announced that former Verizon executive Marissa Mitrovich will join the association as Vice President of Program Development. In this newly-created role, Mitrovich will lead PCIA's new business activities and project initiatives, including training and education.
"We are so for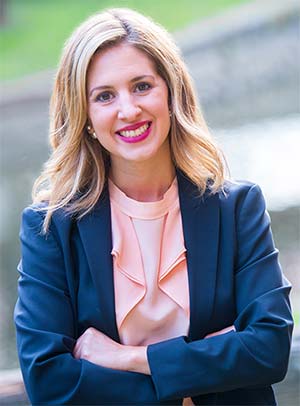 tunate to land an executive of Marissa's caliber to direct initiatives that will help PCIA better serve its members and benefit the entire wireless ecosystem," Adelstein said. "Her industry knowledge and experience make her an ideal fit to identify and execute new programs that will deliver value."
Last month, PCIA also strengthened its on-staff roster with the appointment of former Sprint executive John Harrison as a senior advisor. In that newly created role, Harrison is currently assisting PCIA's ongoing workforce training initiatives.
Mitrovich comes to PCIA after serving as Vice President, Public Policy for Verizon, where she interfaced with the White House and Cabinet agencies to advance Verizon's public policy agenda on a variety of wireless issues including machine-to-machine (M2M) applications, telematics/connected vehicles, consumer issues and broadband deployment on federal lands.
Mitrovich began her career at Verizon Wireless in June 2009 as member of the company's State Public Policy organization managing policy initiatives in nine states within the Northeast. From 2001-2008, Mitrovich served as Vice President for a leading government affairs firm, The Washington Group, where she represented various industries including music, energy, cable and telecom before Congress and the Administration.
She also worked on the Obama for President Campaign in 2008 and was on the team that oversaw Congressional Affairs for the 56th Presidential Inaugural Committee.