Whereas some vertical realtor executives spend their limited free weekends volunteering at ice cream socials with their employees to put easily detonated protective dye packs in their tenants' leasehold agreements, PCIA – The Wireless Infrastructure Industry CEO Jonathan Adelstein finds playing to sold-out crowds on Broadway and at Carnegie Hall to be the answer for achieving a perfect work-life balance.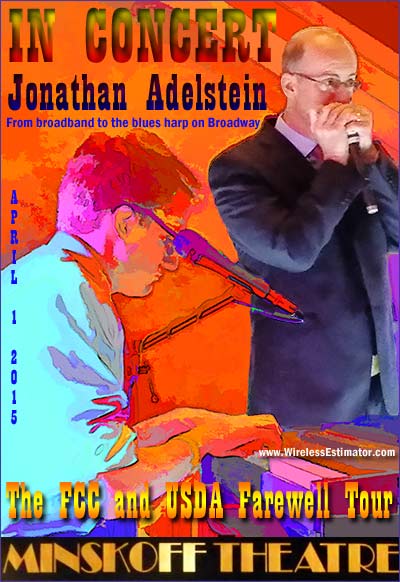 The former FCC Commissioner and amateur musician had played at a number of venues when he was a staff member in the U.S. Senate for 15 years, but it wasn't until he became Administrator of the USDA Rural Utilities Service that his musical talent was discovered along with his $60 billion budget.
"Had he not come up with the cutting edge idea of providing thousands of bicycle, spectrum and ASCAP license-sharing stations in my home state of Nebraska, I'm sure that I wouldn't have had the pleasure of meeting and promoting Jonathan to weekend stardom," said American Society of Composers, Authors and Publishers President and Chairman Paul Williams.
"I was thunderstruck by his raw talent," said Williams. "When I first heard him segue into a an upbeat improvisation with, Where have all the towers gone?, and jump back into a rousing and seemingly endless harmonica riff of Black Sabbath's Iron Man, I knew he'd be a huge success."
"The only advice that I offered was that he should wear a suit and power tie during his performances so that critics didn't become immediately despondent, and possibly comatose, thinking that they were going to have to listen to another sappy James Taylor serenade," said Williams.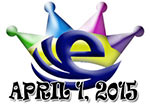 From Judas Priest to Cher, farewell tours are in vogue
"America's penchant for farewell nostalgia sells," said Minskoff Theatre public relations manager Alan Schneider. "It's the reason we're calling Jonathan's current engagement 'The FCC and USDA Farewell Tour,' even though he's been gone from those organizations a number of years now."
"I think Phil Collins has had around 2,200 farewell tours. We just saw LightSquared come back last week, without lead singer Charlie Ergen, after what we thought was their final tour," said Schneider.
Adelstein, who is a huge fan of R&B artist Bruno Mars, oftentimes calls meddling Washington bureaucrats "Uptown Funk," and was once seen in a hallway, according to a PCIA staffer, nailing Mars' dance moves while singing:
Stop, wait a minute
Fill my cup, put some liquor in it
Take a sip, sign a check
Build a site, it's not my neck