Update: September 1, 2015: The employer of the 21-year-old Texas tower technician, Pedro Samuel Salazar, who died yesterday, Orbit Broadband, released the following statement: "We at Orbit are deeply sorrowed by this and our prayers go out to the individual and his family. There is an ongoing investigation and we are working with all those involved. Out of respect for his family and his coworkers, we ask for some privacy during this very difficult time."
Established in 2001, the company, according to its web site,  is an internet service provider in Rio Grande Valley. The locally owned business also sells computers and provides computer repair services.
Salazar  is survived by his wife, Rubycela Lopez of Weslaco, Tex.; a daughter, Emma Rose;  his parents; two brothers and one sister. Visitation services will be 1:00 p.m. to 9:00 p.m. Thurs., Sept. 3, 2015 with a 7:00 p.m. rosary at Guerra Funeral Home of Weslaco – Chapel of The Heavens. Funeral service will be 2:00 p.m. Friday, Sep. 4, 2015 at St. Joan of Arc Catholic Church. Interment will follow at Highland Memorial Park.
---
At approximately 11:00 a.m. on Monday, Brownsville, Tex. police responded to a call that a man had fallen from a water tower off of Military Highway. Upon arrival they found Pedro Samuel Salazar, 21, unconscious, but bleeding from his injuries.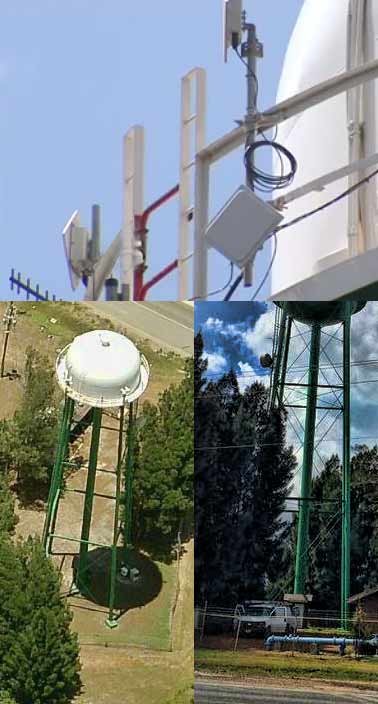 An ambulance rushed him to Valley Regional Medical Center where hospital authorities said he succumbed from his injuries.
A witness has stated that Salazar had been at approximately the 50-foot level, police said, when he fell.
Authorities said that Salazar was performing routine maintenance on an antenna when the incident occurred. A representative of the tower's owner, Valley Municipal Utility said that there are two antennas on their water tower owned by Orbit Broadband of Mercedes and the U.S. Border Patrol.
When a spokesperson for Orbit was asked if they could provide any details about Salazar's death, they transferred the call to another representative who said that he could not provide any information to anyone who didn't have Orbit service that could be verified by an account number, and then hung up.
Police have requested an autopsy.
The site is located less than 1000 feet from Mexico's border and about 440 miles from Eden, Tex. where the only other fatality occurred this year when a 28-year-old woman fell to her death from approximately 40 feet as she while being evaluated by the owner of Jostan Communications to identify whether she would be capable of becoming a tower technician.
The tower is owned by SBA Communications. Neither Jostan Communications nor any other individual had permission to be on their 500-foot guyed tower on March 28, 2015 when the incident occurred, SBA said.
Wireless Estimator will provide further details regarding Salazar's death as they become available.