In advance of any standardized next-generation network, it is expected that carriers will be following Verizon's lead  and will be jumping on the  faux 5G bandwagon.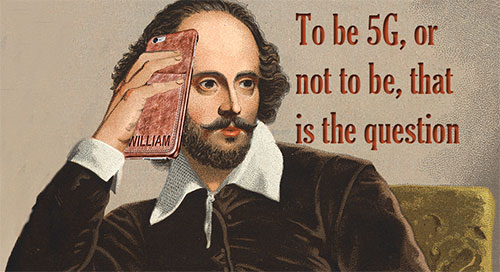 But the proclamations will be steeped in marketing since there are no clear paths to which technologies 5G will include.
Tom Keathley, AT&T's senior vice president of network and product planning, said at Fierce Wireless' breakfast panel this morning at Super Mobility 2015, "Behind the 5G crusade: How to Define and Deliver the Next Generation of Wireless", that even if it might be confusing for consumers, promoting 5G could be a positive development since the work will flow into the standards-setting process.
He noted that LTE releases expected in 2018 and 2019 will start to incorporate many 5G elements and that the work carriers will do between now and 2020 "can feed into standards."
Verizon has teamed up with Alcatel-Lucent, Cisco Systems, Ericsson, Nokia, Qualcomm and Samsung to create a Verizon 5G Technology Forum.
Verizon has been known to use bold claims in the past, but it has helped to prod standards makers. It wasn't the first to launch LTE in the U.S., but it was the first to launch on a large scale.
The International Telecommunications Union (ITU) has stated that a 5G network must be capable of transferring data at speeds of at least 20 gigabits per second, compared with 4G speeds typically below 1 gigabit per second.
The ITU has proposed the name of the 5G network as IMT-2020, following the IMT-2000 for the third-generation network and the IMT-Advanced for the fourth-generation one.
The official name will be approved at the ITU's Radio Assembly in Geneva in October.
For additional insight  into what was discussed at Fierce Wireless' breakfast, click here.